A game in which you roll big dice and fight monsters to survive to the end or reach 20 victory points.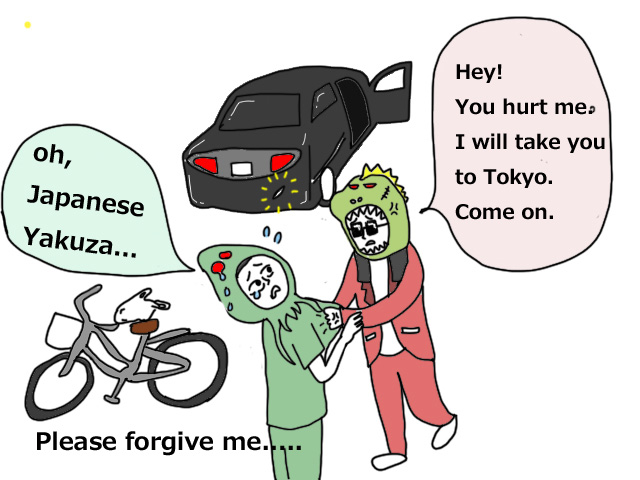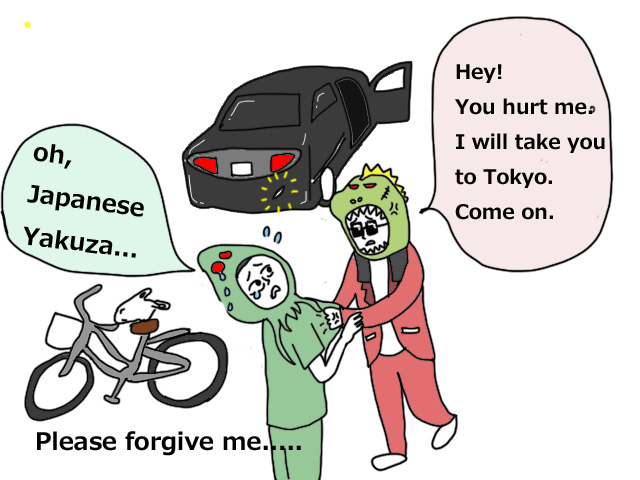 Overview
Each player is in charge of one monster. Life is 10.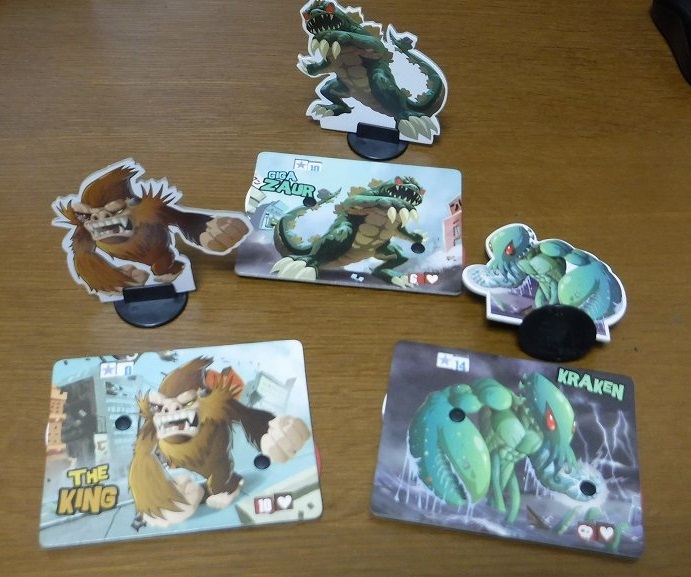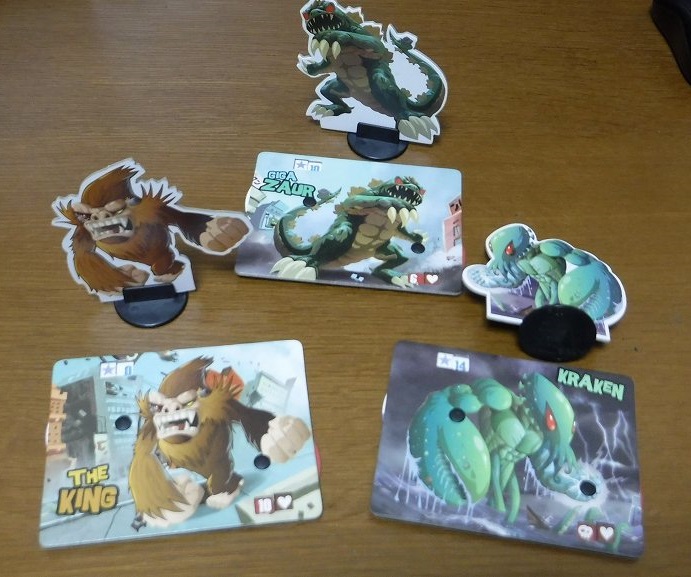 You win if you reduce the life of other monsters to zero or earn 20 victory points.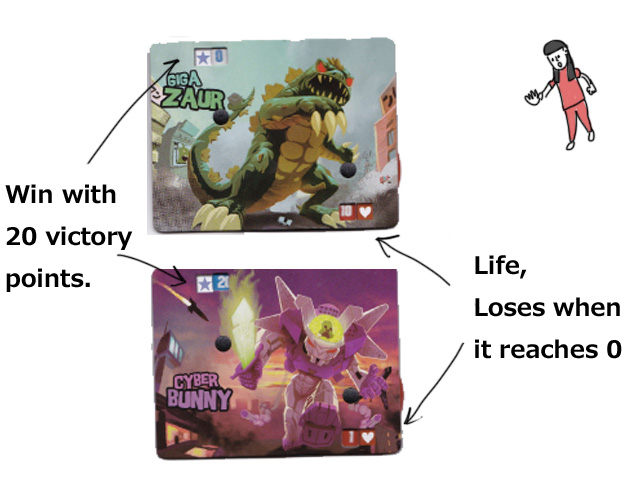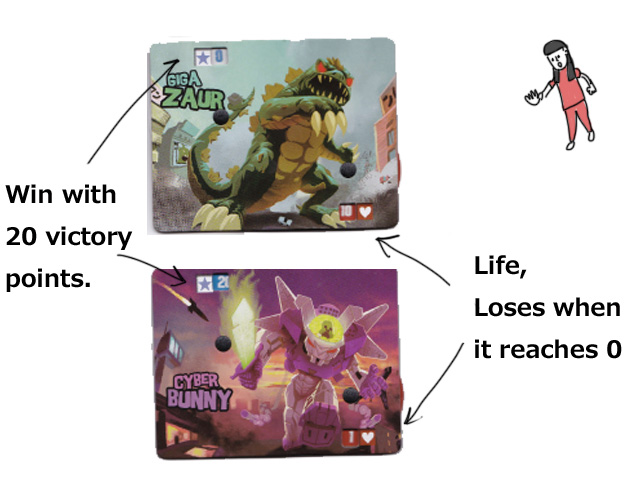 Roll the dice on your turn. You can roll up to 2 times in total while keeping dice you like.
The contents of the dice are attack, recovery, energy (money), victory points.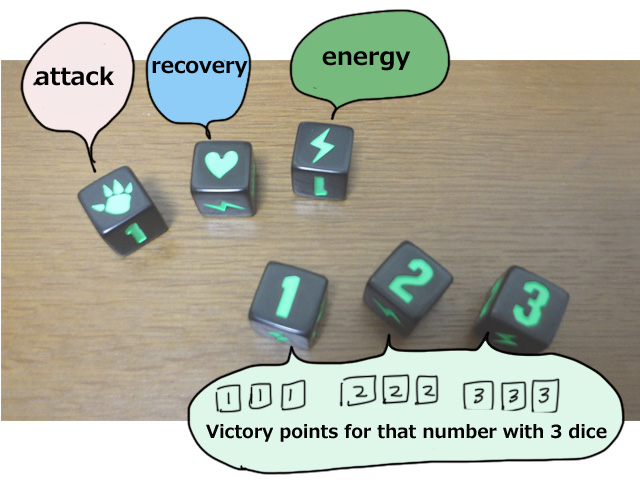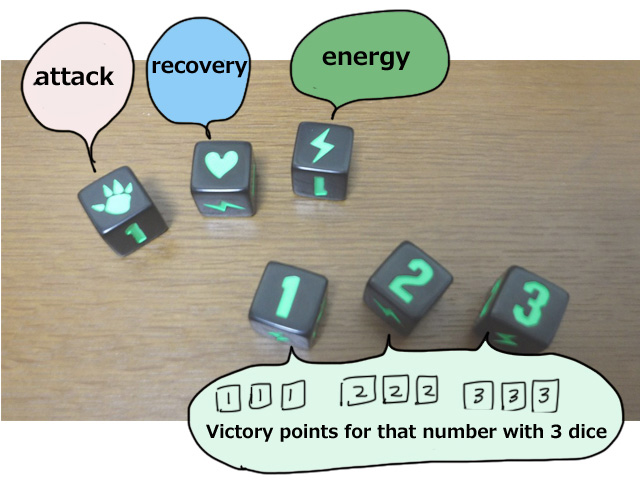 The attack is "one monster on the Tokyo board" vs. "many others".
There is one monster in Tokyo. Others are placed around.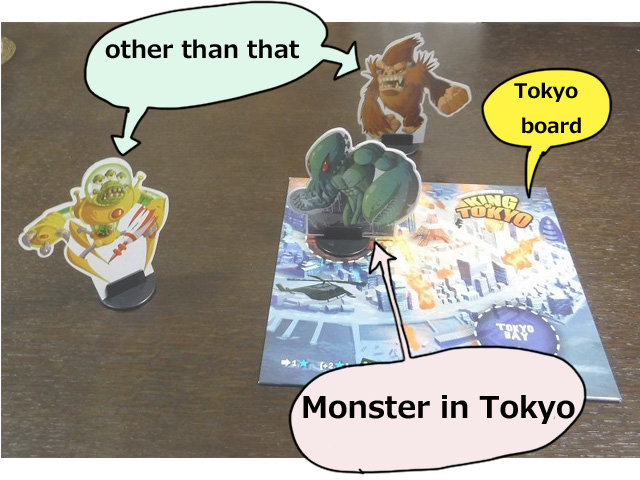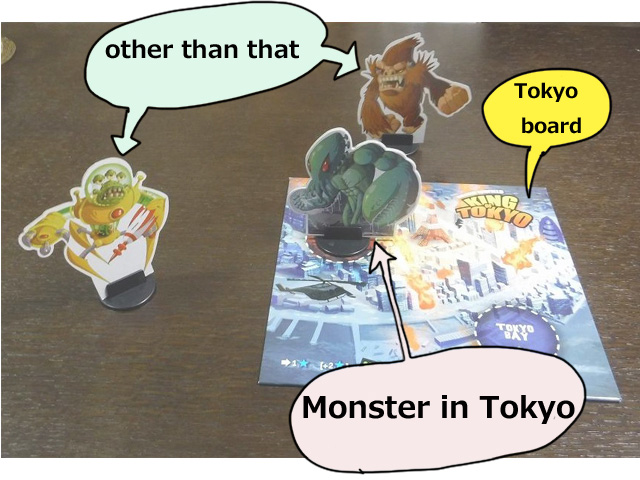 The attacks of a monster in Tokyo hit everyone else.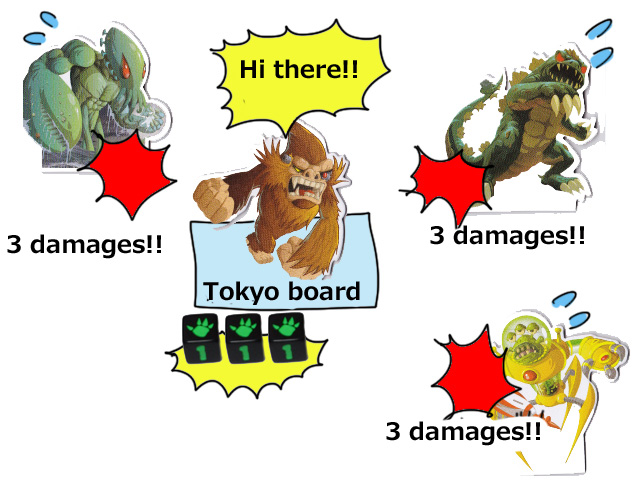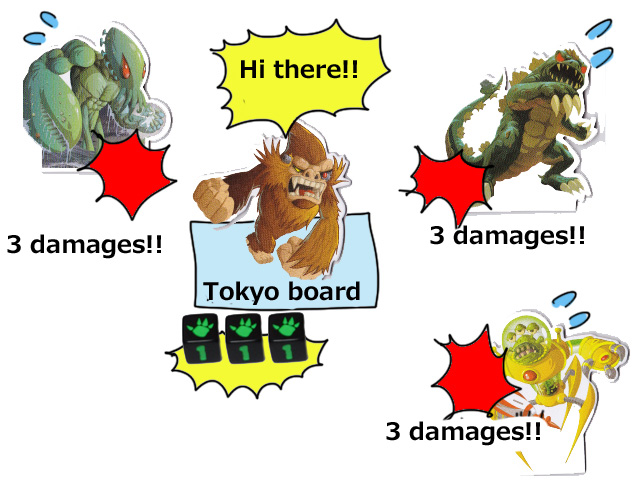 Attacks of monsters other than Tokyo hit only a monster in Tokyo.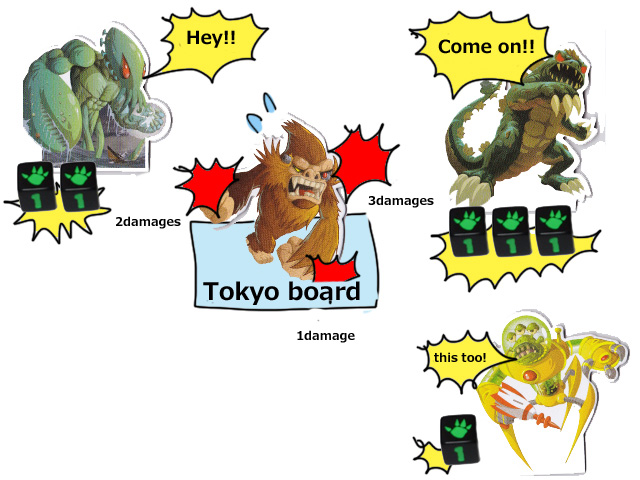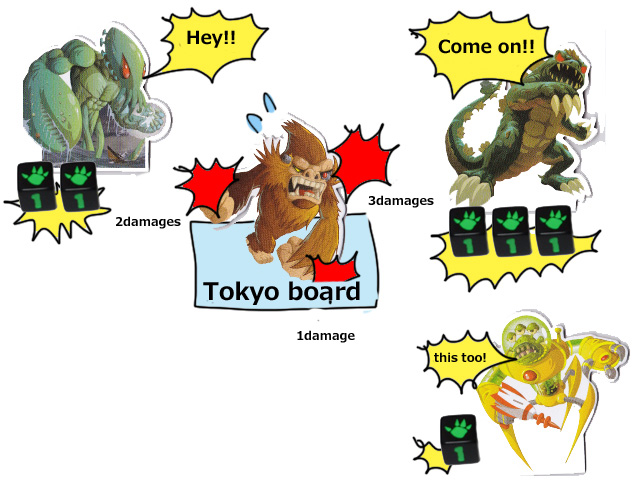 If other monsters have life to spare , you will be barrageed.
The monster in Tokyo at the beginning of his turn will receive 2 victory points.
Moreover, the attack hits everyone.
Tokyo looks good.
But the monster in Tokyo cannot recover.
Recovery dice are wasted. Of course, the player will re-roll, but it will be useless if it comes out with the third throw.
If you stay in Tokyo until your next turn, you will get 2 points, so if you can, you want to stay.
Whether you can stand another rotation depends on how much the other player's physical strength is being reduced.
If other players use the dice for recovery, the attacks will decrease.
And you cannot leave from Tokyo yourself.
You can only withdraw from Tokyo when someone attacks you.
The player in Tokyo decides whether or not to replace the attacking player.
If you can afford it, you can remain, and if your life is insufficient, you should change it.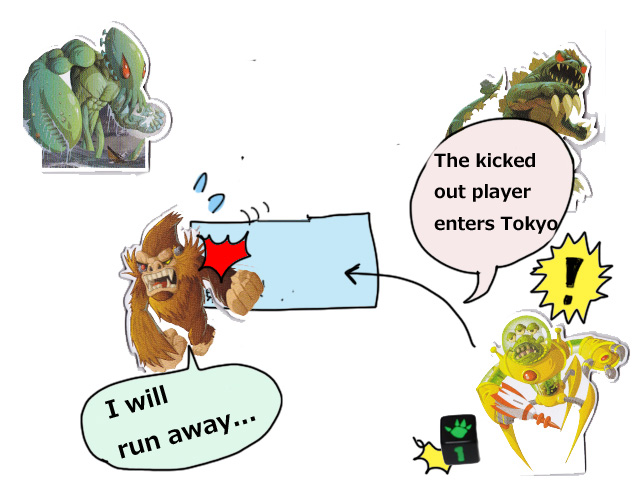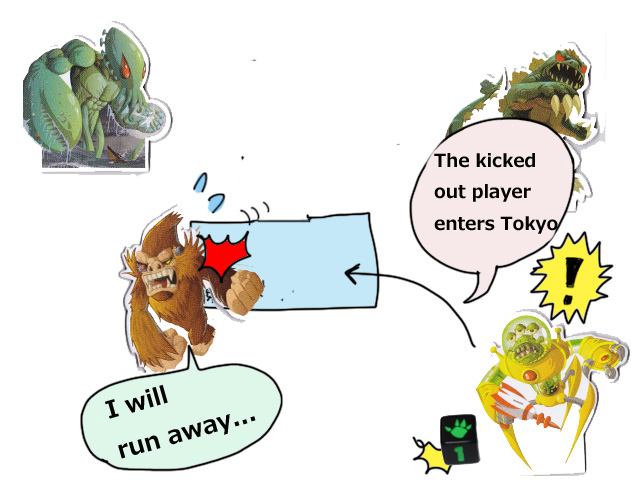 What happens often
When I am relieved that I am finally back from Tokyo, the attack dice comes out...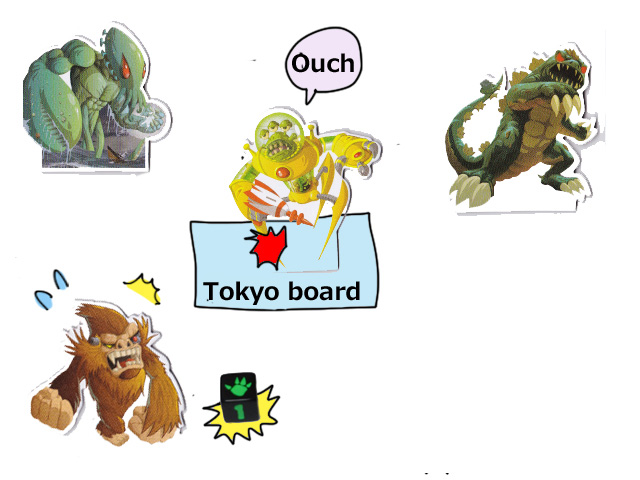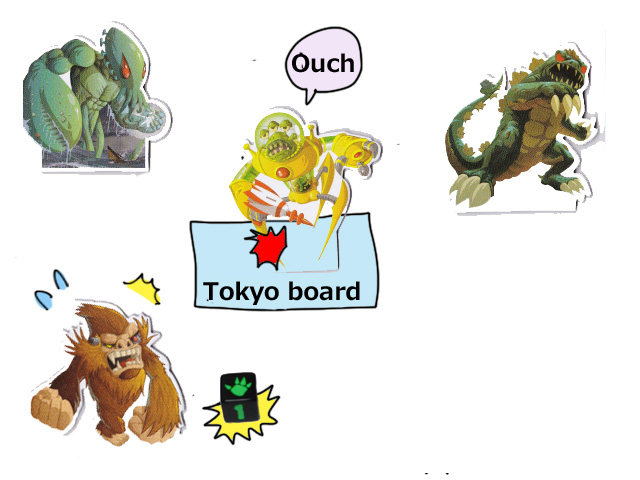 I'm dragged in, attacked intensively, and lose.
No matter how many victory points you earn, if you lose.
You can't bring victory points to heaven.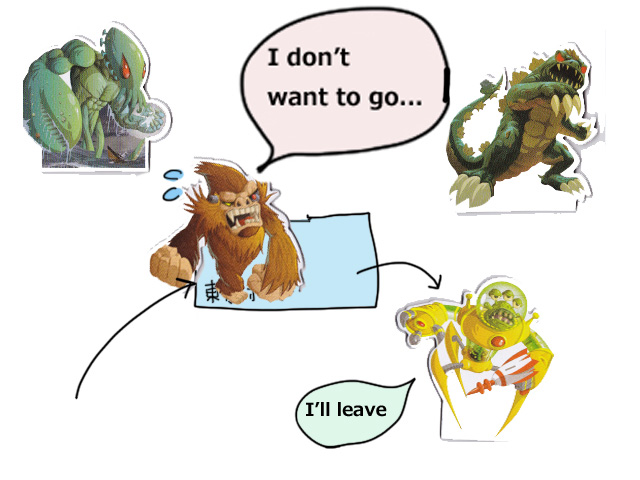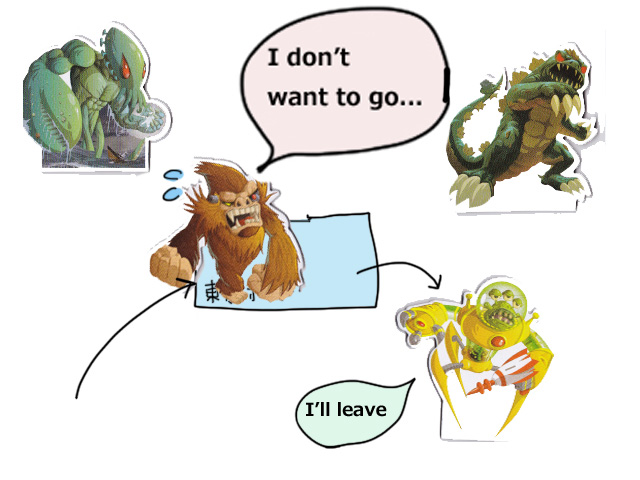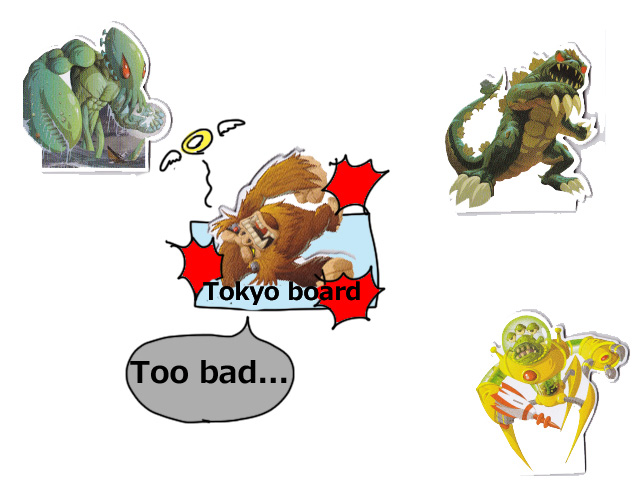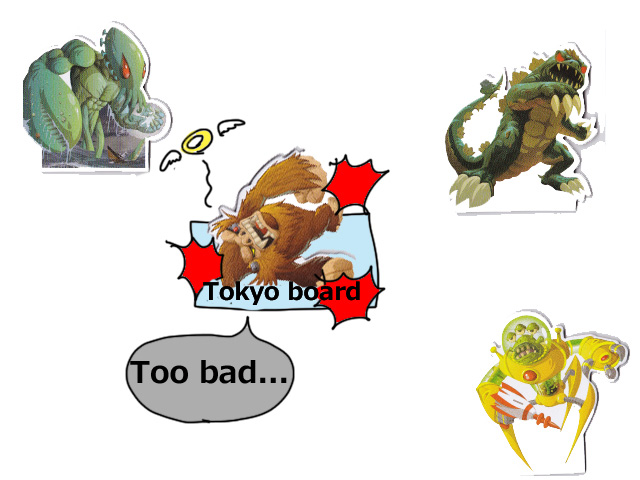 Final thoughts
When you play a game with people you just met and behave kindly, collect victory points from the first turn. Such a person wins.
When you play games with people who can beat each other mercilessly, just go with the "Take care of life" strategy.
Well, after all, this game makes me laugh at the sadness that the attack dice unintentionally come out in the third throw and you are dragged into Tokyo.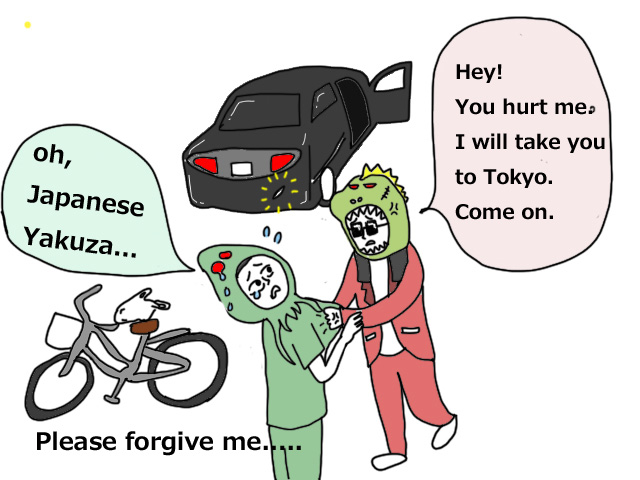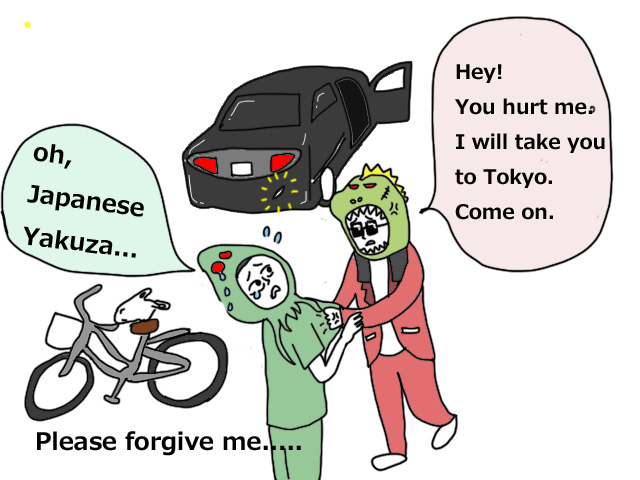 The attacked side is equivalent to being given the right to live and kill.
It is the relationship of the first meeting that the attacked person will forgive it.
It is a familiar relationship to drag in without mercy.
Also, you can buy special cards with energy.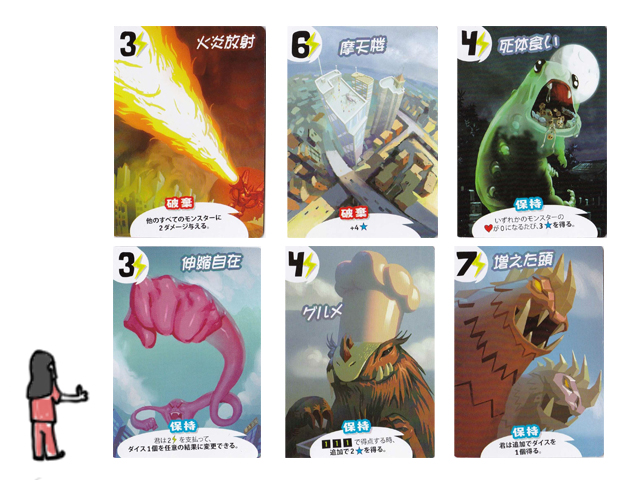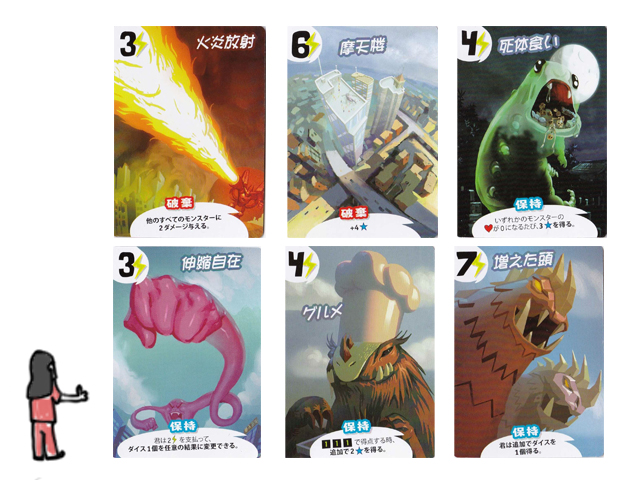 There are disposable cards that give you victory points, and cards that have a lasting effect.
It's fun to customize monsters with these cards, and you'll want to play it a couple of times in a row.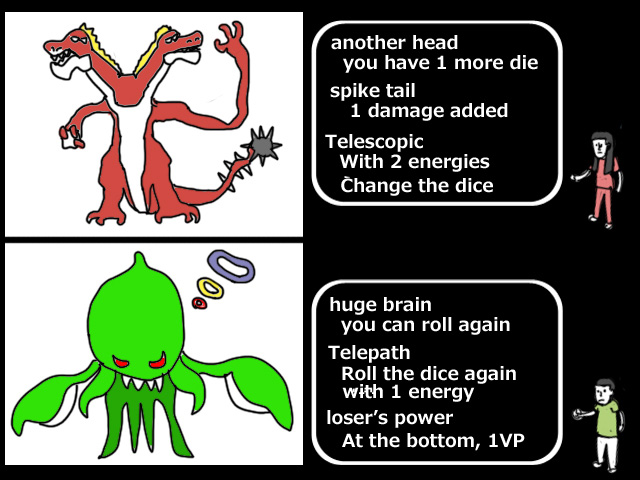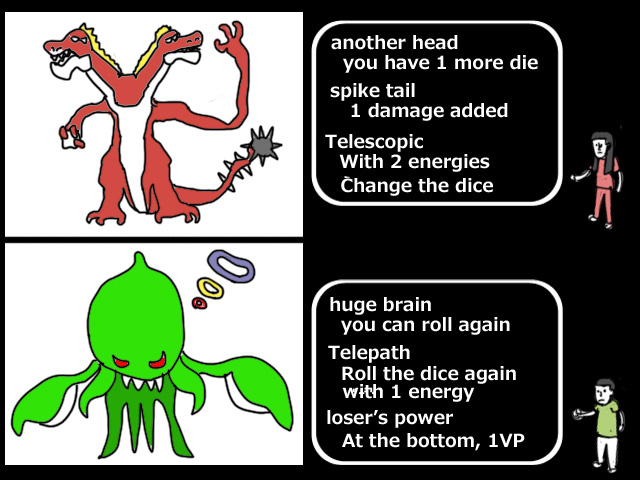 After all, depending on the dice, the luck factor is strong, but it is a fun game packed with various factors such as strategy and customization.
I don't play with my husband, and I don't play with elderly people who don't understand the world view.
However, I sometimes play this with people who have just started playing board games.
It's a good game that you can play right away and get excited.
I think it's a masterpiece that has been loved for a long time.
Recommend