This is a game in which a Cthulhu element is added to the pandemic of a cooperative game.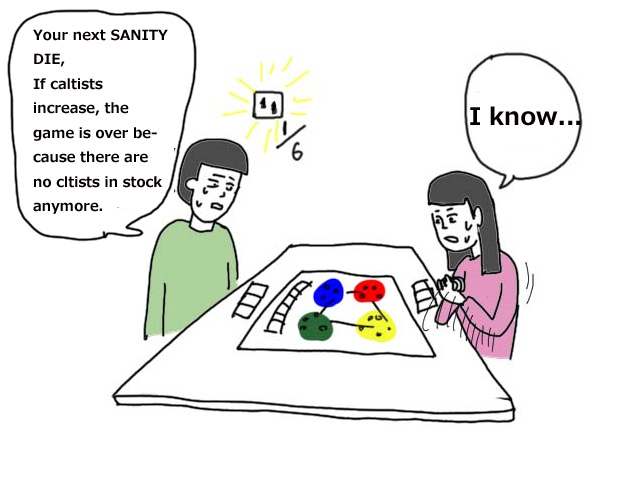 Over view
Differences from original "Pandemic"
There are four areas. There are four types of player cards. They are not separated into cards for each space.
In the original pandemic, cards are prepared not only for areas but also for each space (each city). And only the cards of the city where the players are located could be passed between players.
In the Pandemic Reign of Cthulhu, players can hand over cards of its area if they are in the same space.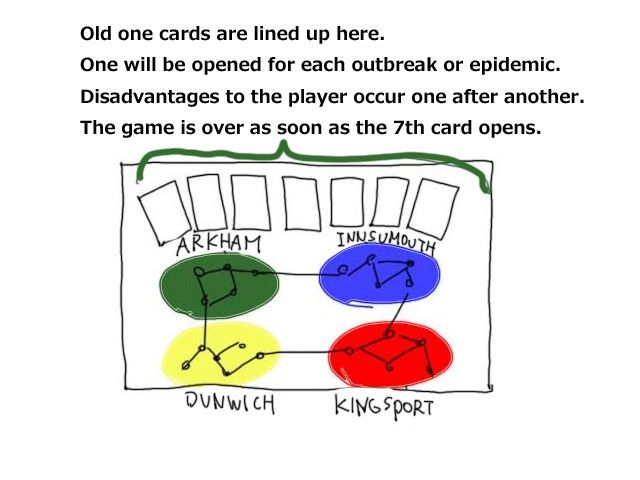 No concept of outbreak, instead, the revival of Old One happens.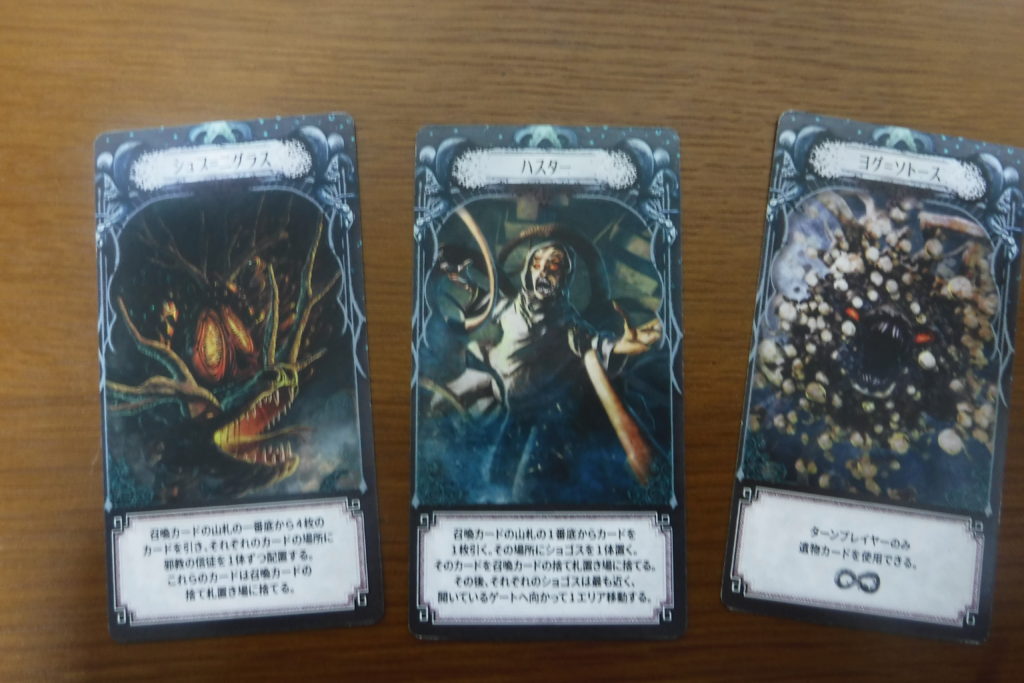 The number of cultists increases instead of viruses.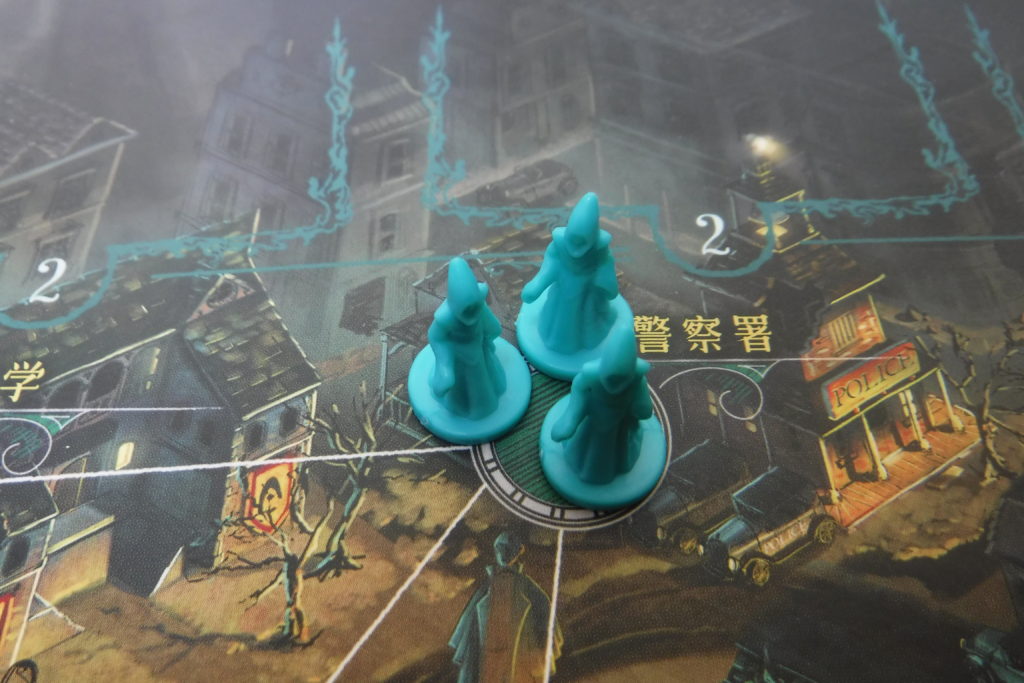 There is a shoggoth that is harder to defeat than a cultist and causes the revival of Old One.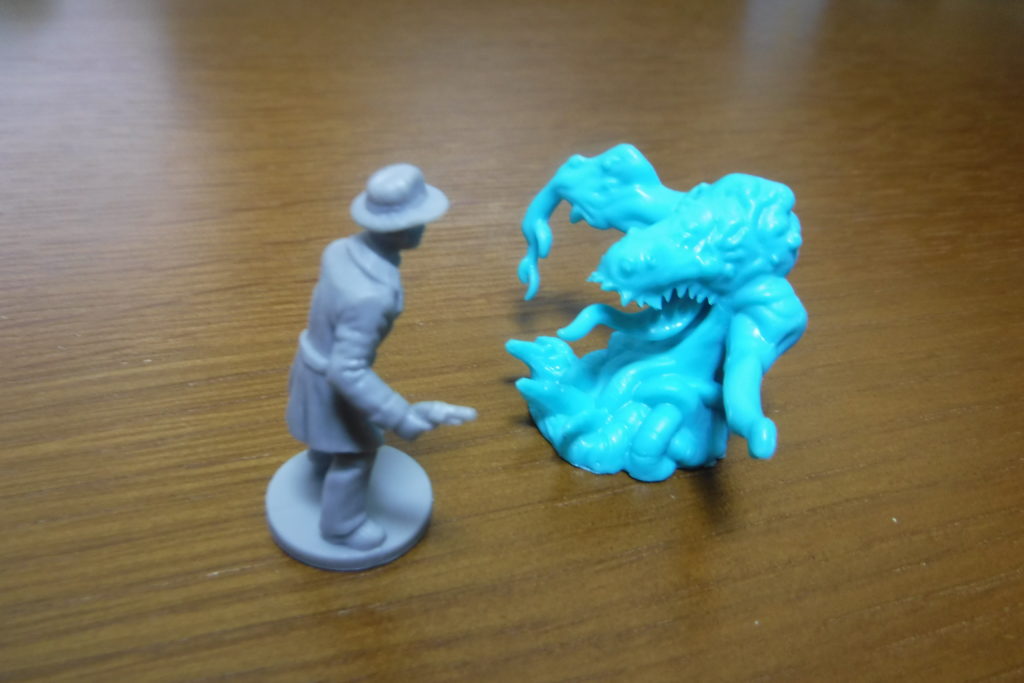 you have to attack 3times to defeat it.
There are many special cards.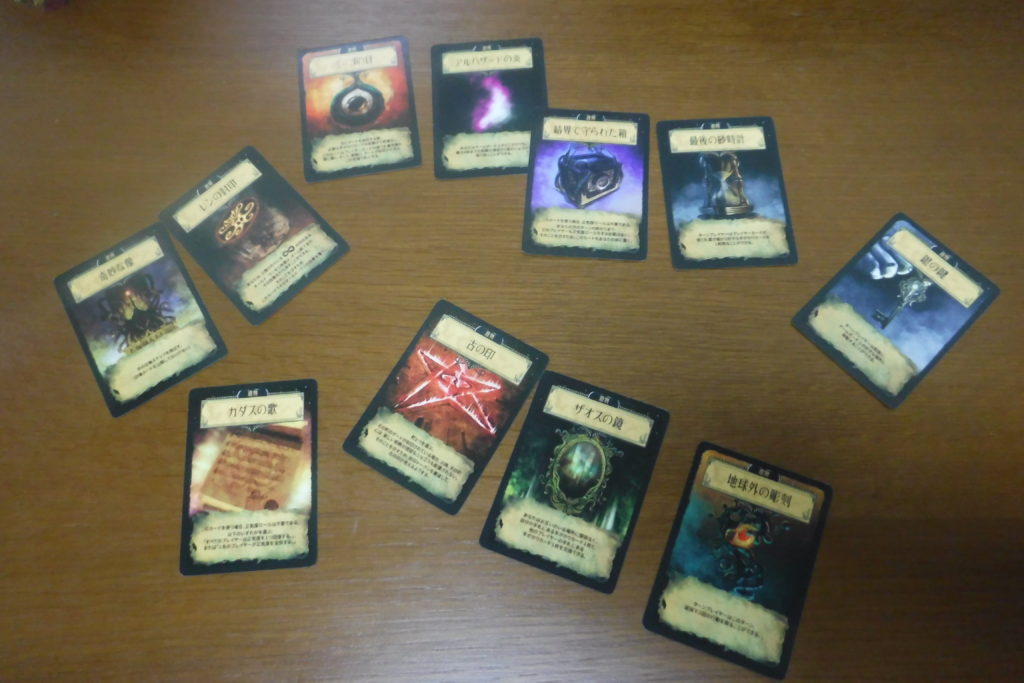 If you lose all sanity, your actions and abilities will be restricted.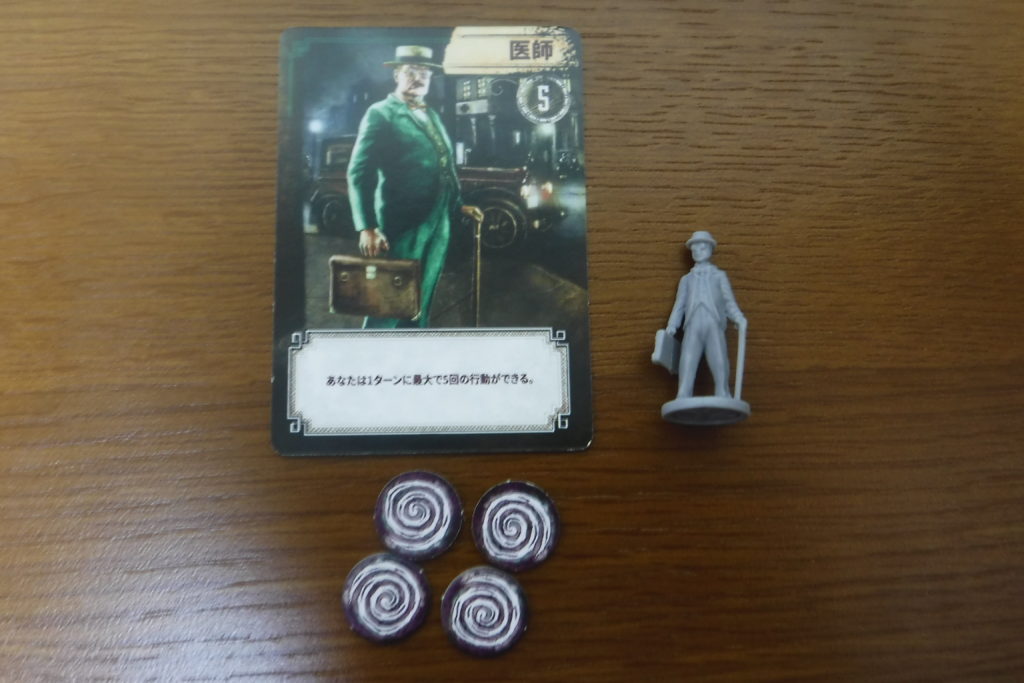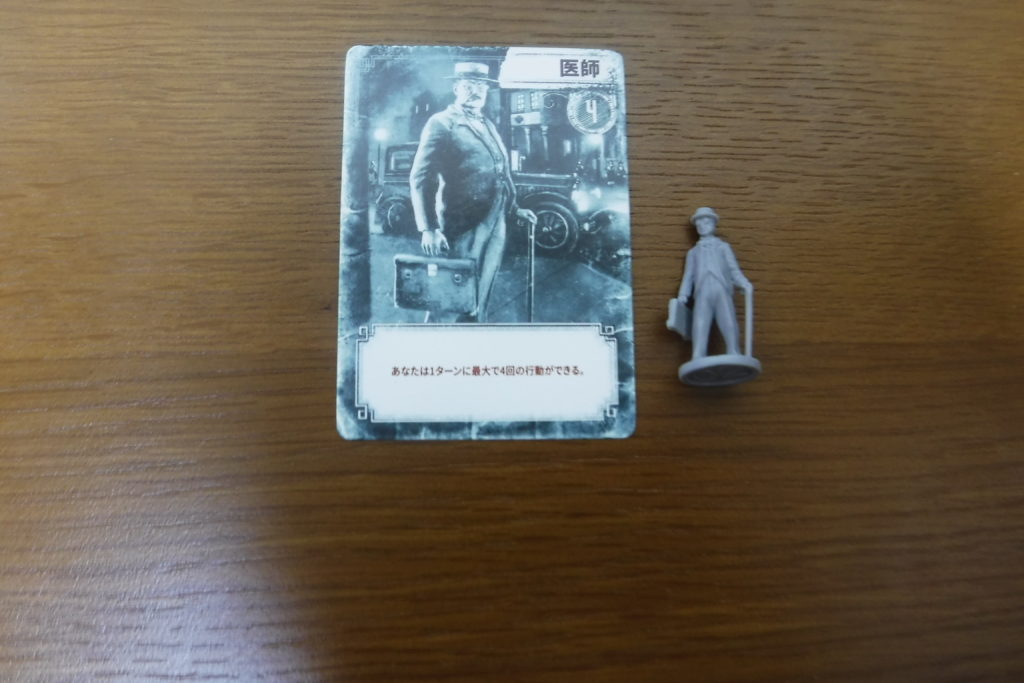 The number of actions is reduced by one, and the role card is flipped over, limiting special abilities and acting eccentricily.
There are figures for each role to enhance the atmosphere.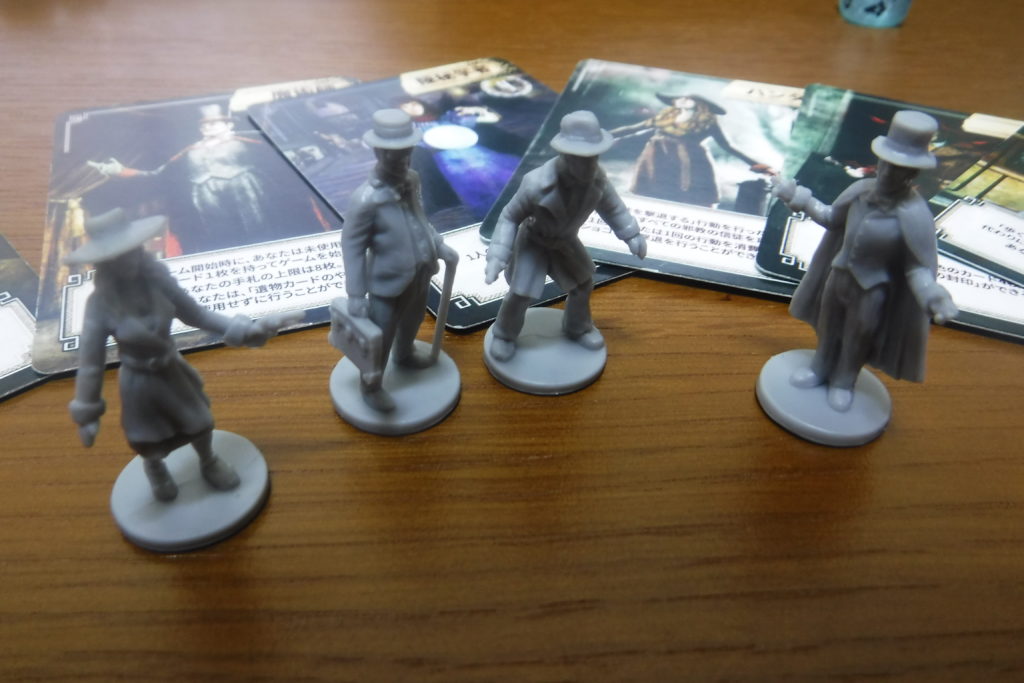 Final thoughts
When Old One comes back, there will be some disadvantages for the player,
Since the Old One used each time is random, the game development will change significantly.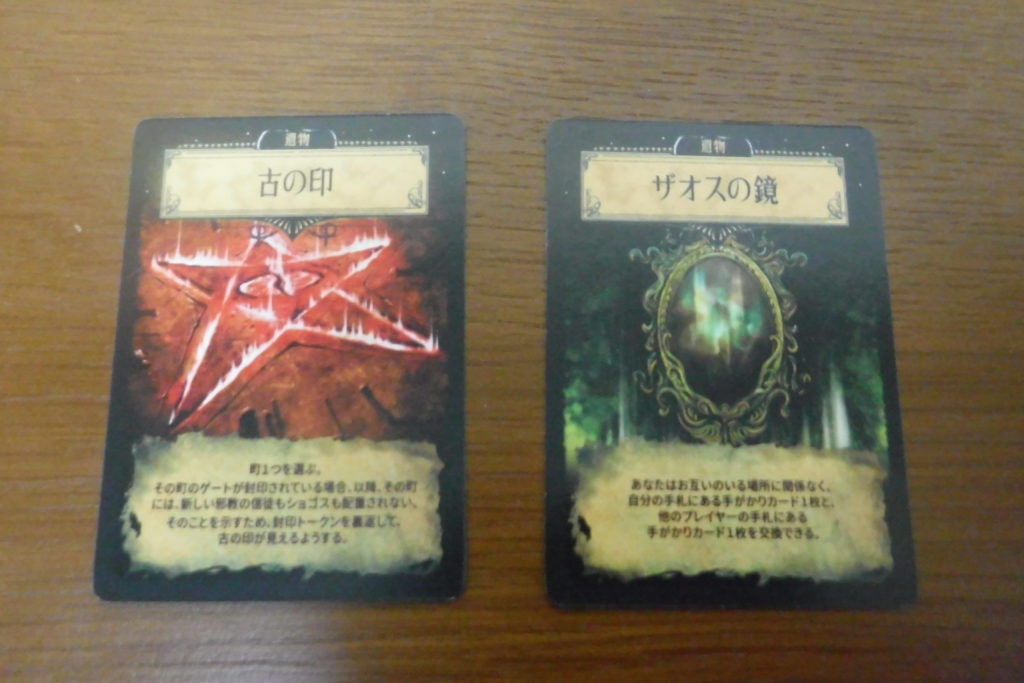 There are many types of special cards called Relic cards.
We mishandled it (I must first mixed some of the relic cards into the player card deck, but I didn't do that.)

When I played this with the rule that I can get a relic card only when I defeated shoggoth, I could not clear it at all. With proper rules, the winning percentage has stabilized a little.
(Especially magicians have become useful.)
Also, the change in development by Old One is interesting.
This is especially evil. YIG. Both of us will never forget his name lol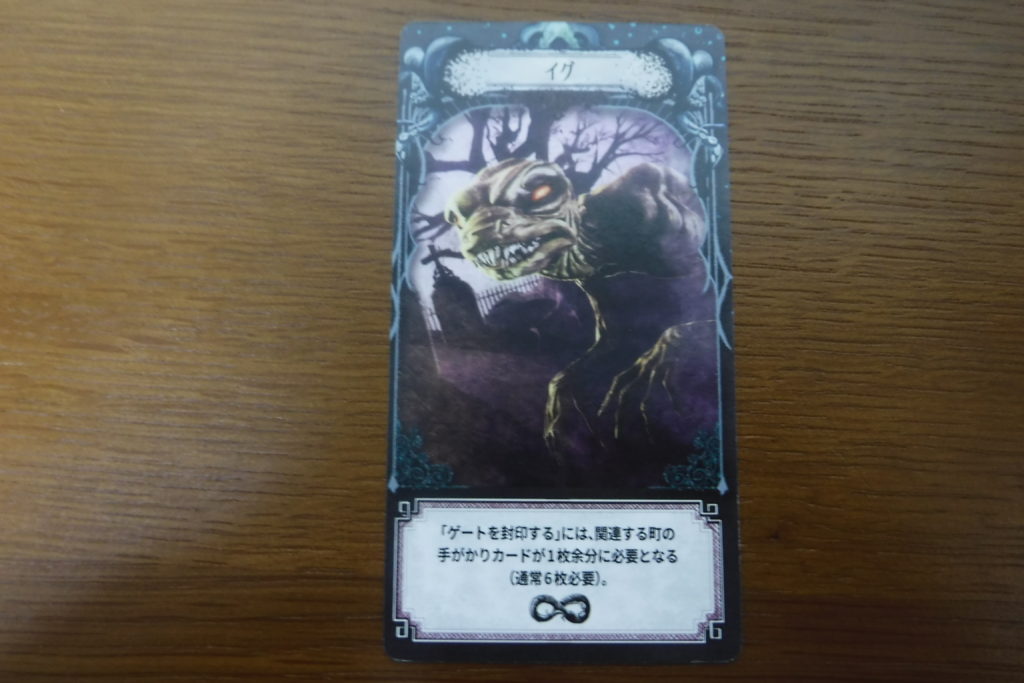 We originally needed 5 player cards to block the gate. YIG is a villain who increases it to six.
In a game where this guy is revived in the first and second cards in the early stages and there is no detective (one less player card than usual to block the gate), the world dooms for collapse.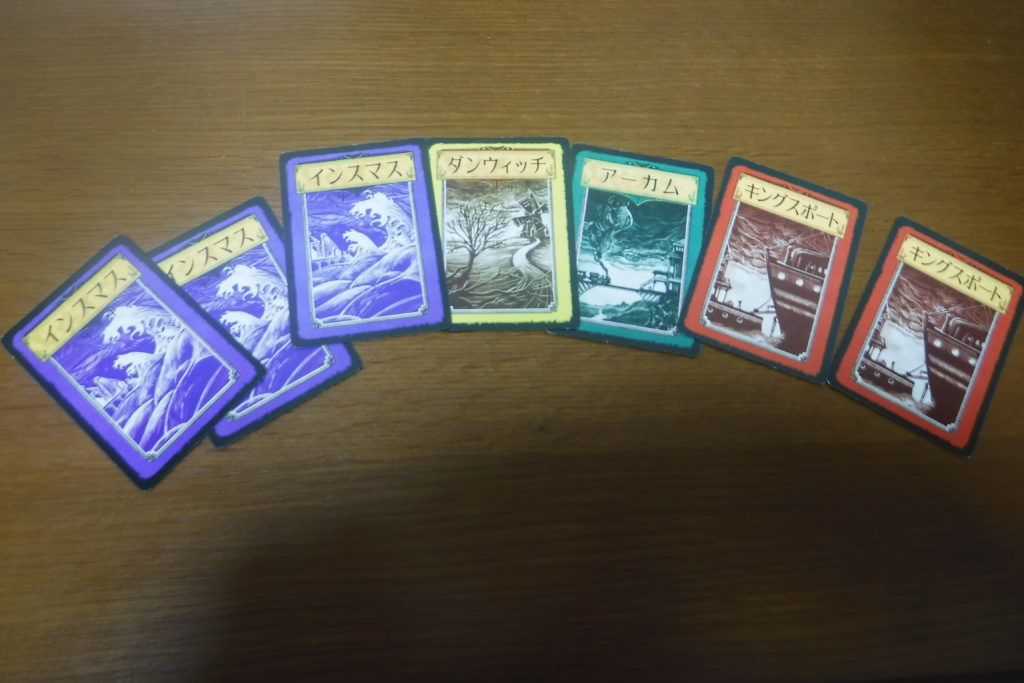 Isn't it impossible to collect 6 cards even though the hand limit is 7 cards?
We can enjoy different developments each time, and each game takes 3-40 minutes, so we can play many times overnight. That's why it's been a long-loved game.
This was Cthulhu's debut for us.
I haven't read Lovecraft's work yet, but board games such as Mansion of Madness and Cthulhu realms are on the rise in our homes.

I enjoyed it without any previous information about Cthulhu, so I think it's good for those who have never experienced Cthulhu.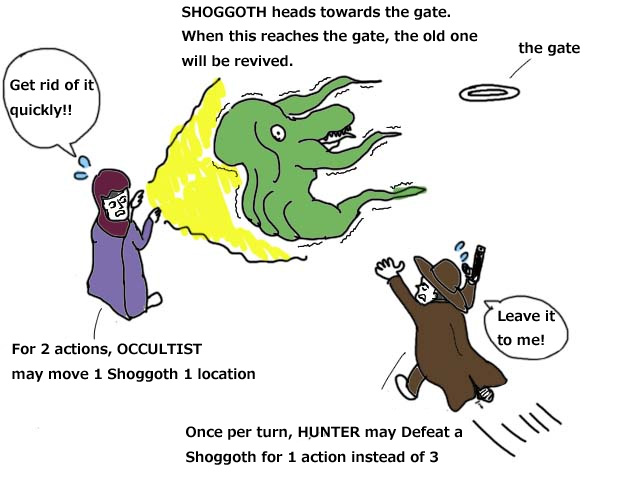 Recommend