An extension that completely replaces the "Viticulture" visitor cards. It changes a lot.
Overview
The component looks like this. A new visitor deck for summer and winter.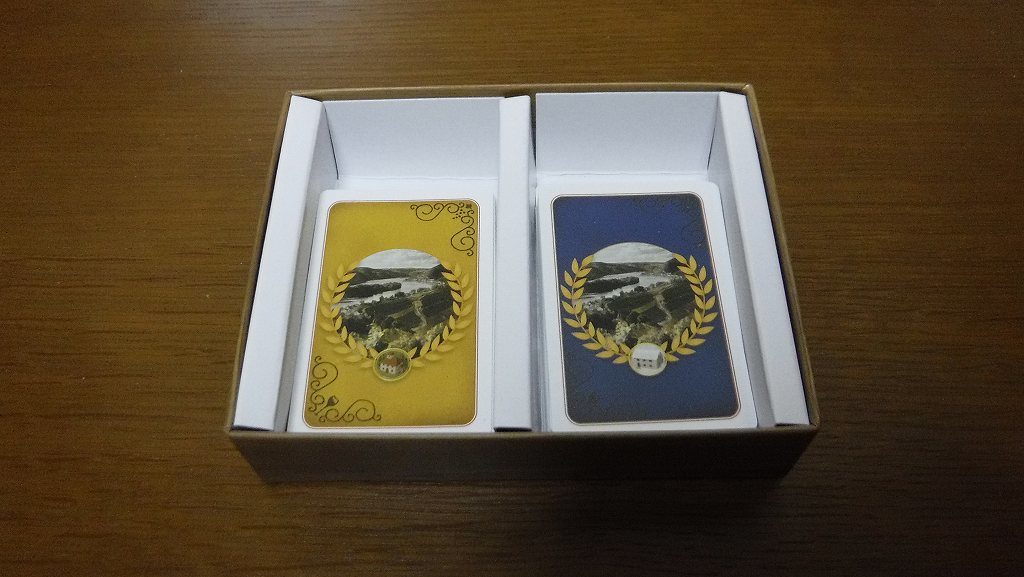 This time, I added it to "Original Viticulture".
What changes?
・ The unique action of wine making increases.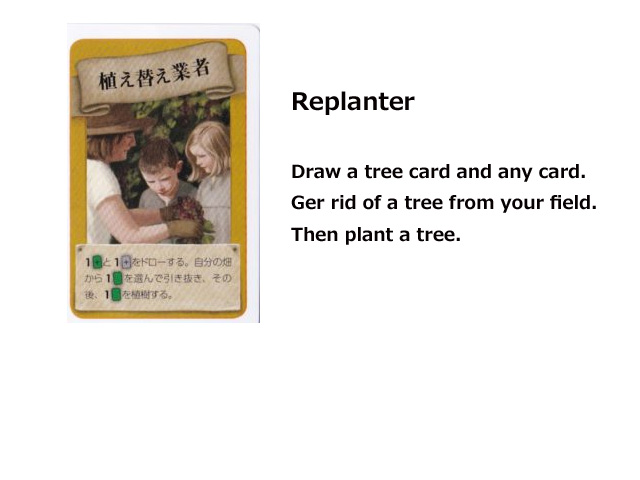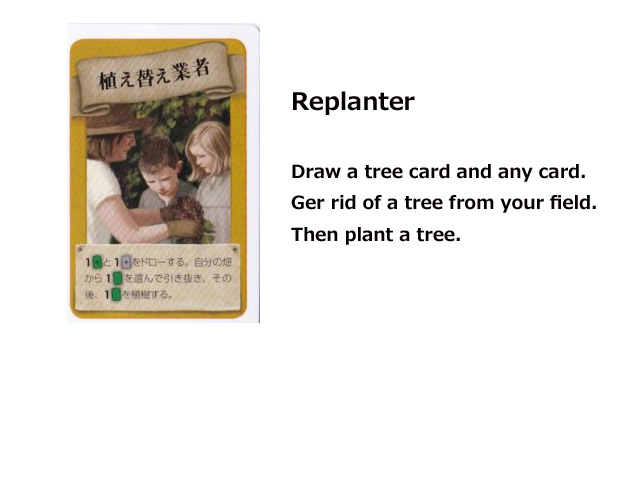 It feels good to draw the card about what you want to do.
・ The number of cards to get money increases.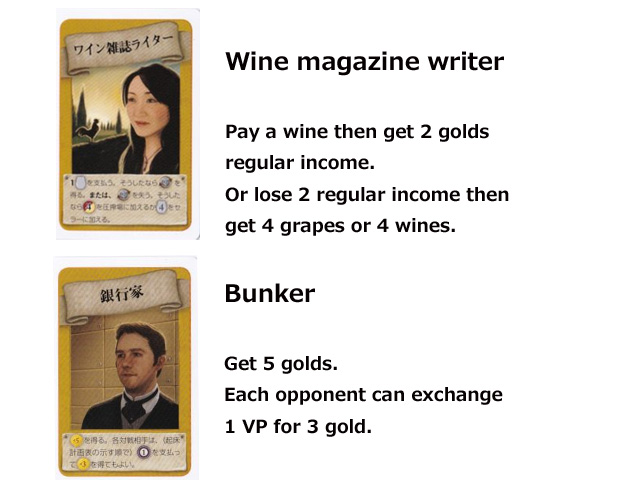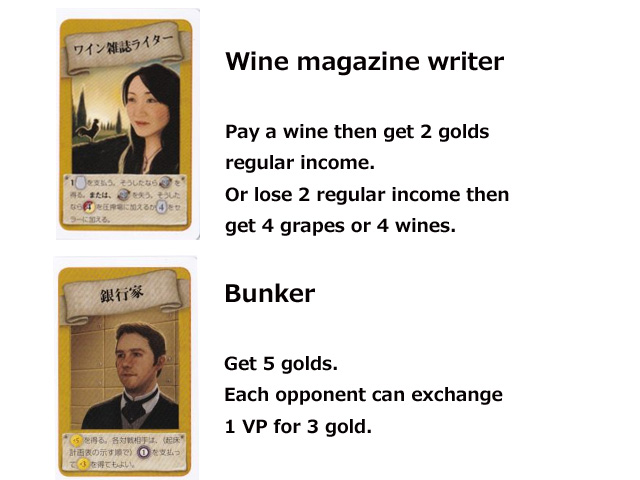 Not only cards that simply give you money, but also cards that raise regular income are included.
It was difficult to earn regular income in the original Viticulture. I had to hurry to ship the first one.
・ The number of cards that can get victory points has decreased significantly.
Anyways
Victory points can no longer be obtained with cards
The money plan has increased tremendously
These points are very different.
That will change the game like this.
In the original Viticulture
I don't have much money in the first half.
Unless you are a very rich daddy mom, the regular route is to exchange the fields for money.
In the first half, players play in a similar pattern. As they approach the end, each has its own scoring strategy.
Player interaction is crowded in the first half and moderate in the second half.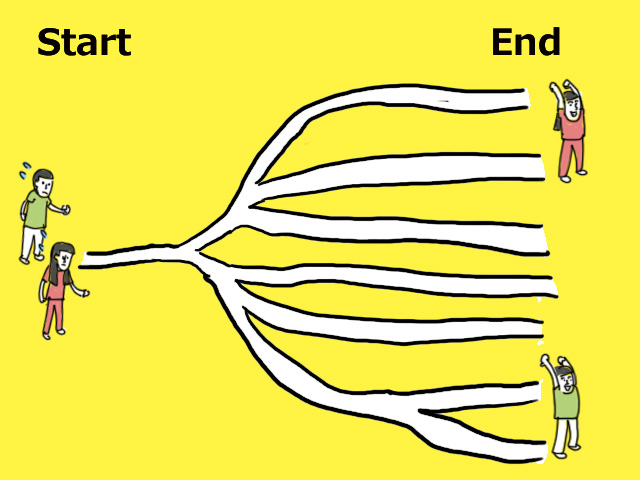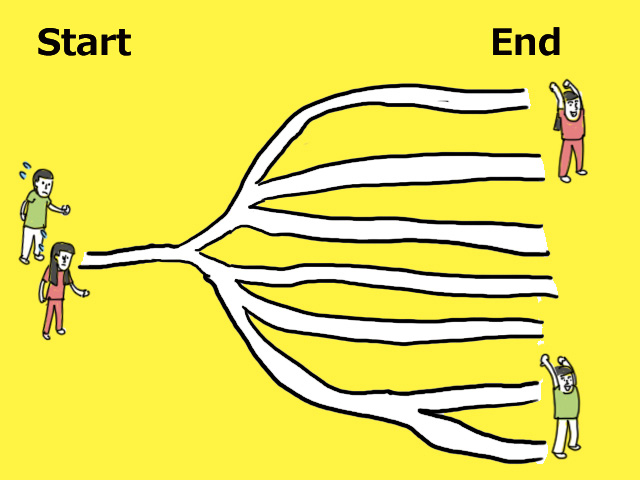 In the "Viticulture: Visit from The Rhine Valley Expansion"
In the first half, there are many ways to get money, so various management patterns occur.
In the second half, the main scoring way is shipping, so shipping actions are in is crowded.
Player interaction is moderate in the first half and crowded in the second half.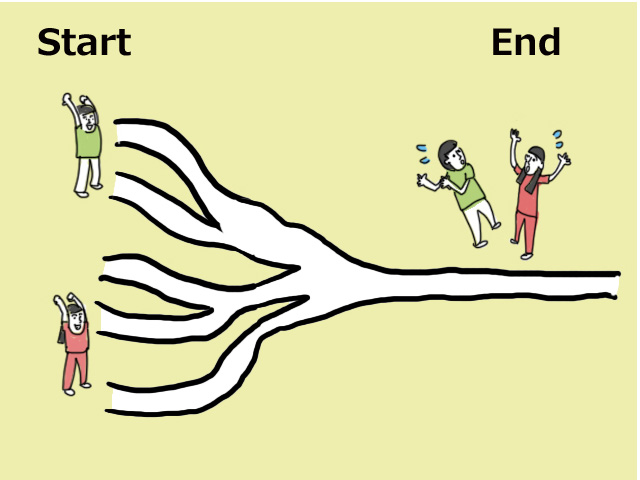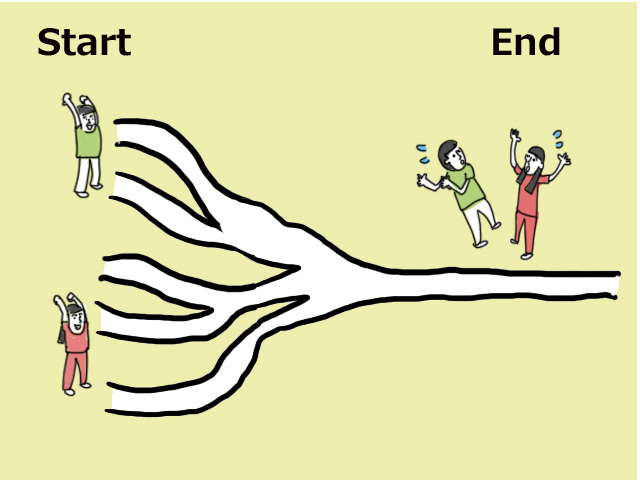 So, if you do brewing in the final round, you should lose.
The wine to be shipped must be ready by the final round.
In the original, you can score with a visitor card, so it doesn't make much difference. But in this expansion, you have to calculate how it ends. When you don't do this, you'll get a terrible score difference.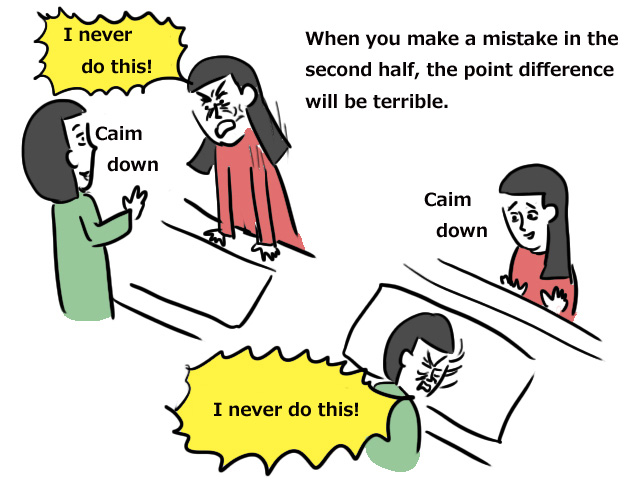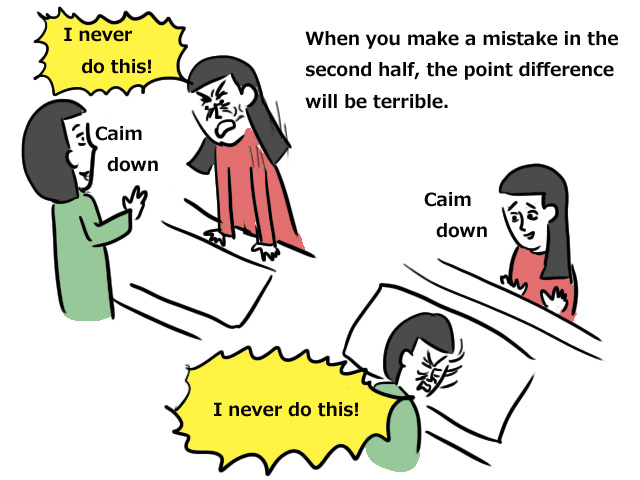 The emphasis of the game is reversed, and it feels like "Viticulture B side ".
It's good when you want to play in a different mood.
~ Viticulture Theater ~
A man met and fell in love with the daughter of a winery owner.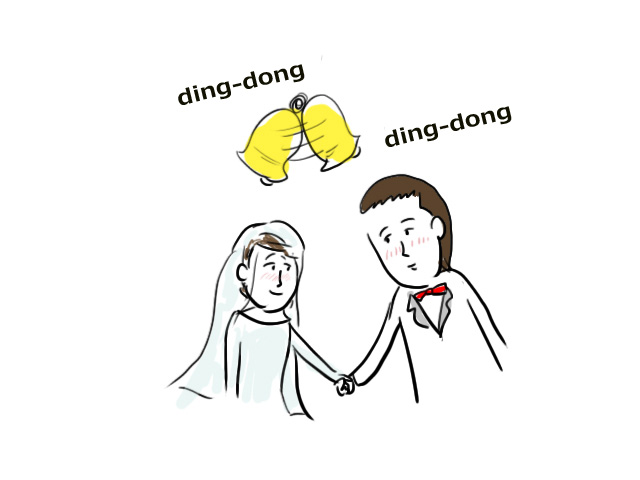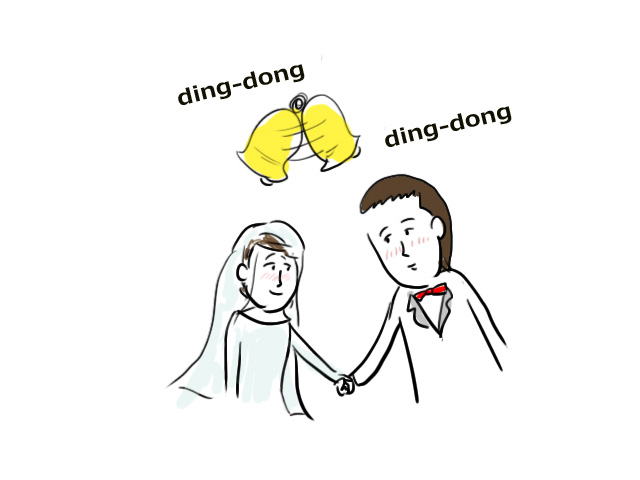 One year has passed since the happy marriage...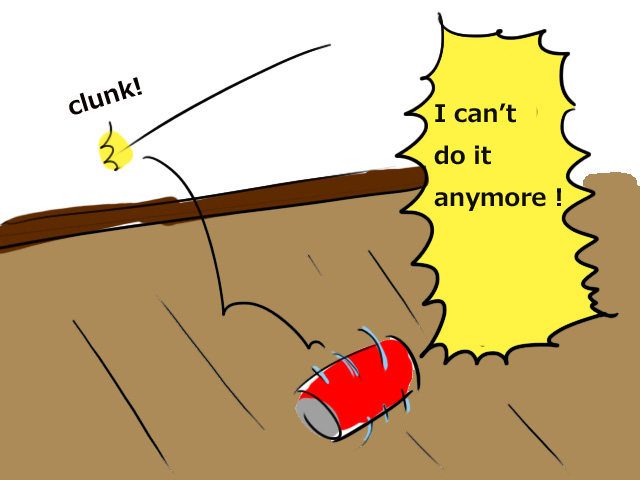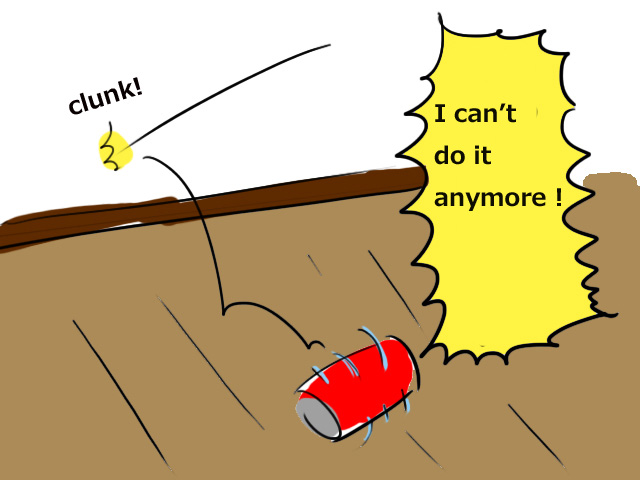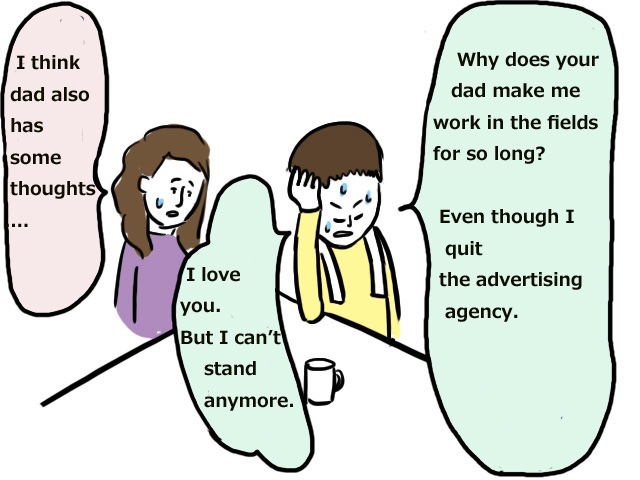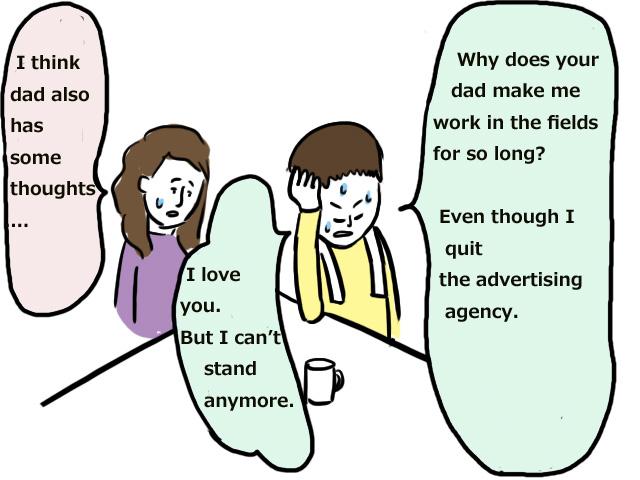 Former elite husband Cedric was dissatisfied with the winery's owner, wife Anna's father, who had been making him work in the fields ever since he came to the house.
Cedric wanted to work on his specialty.
Cedric "There are jobs that only I can do, such as public relations and product development!
I have friends in my previous workplace and I also have a sense. "
Ann "Yeah …"
Cedric "It's been a year since I've been here. I'll talk to your father tomorrow."
Next day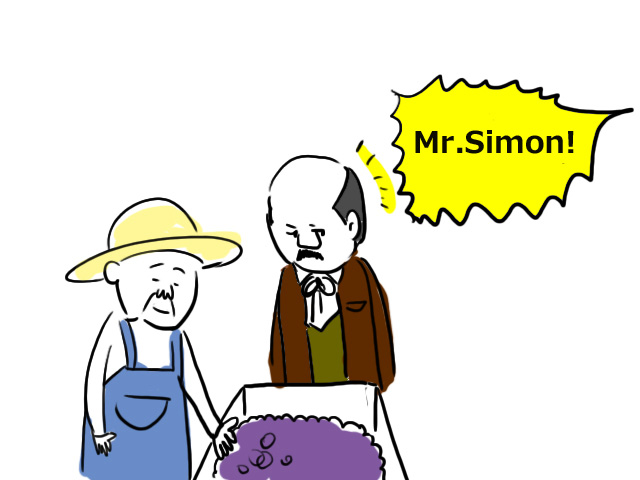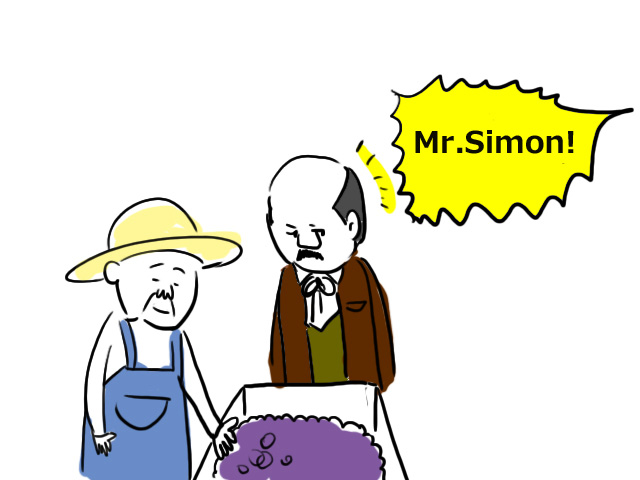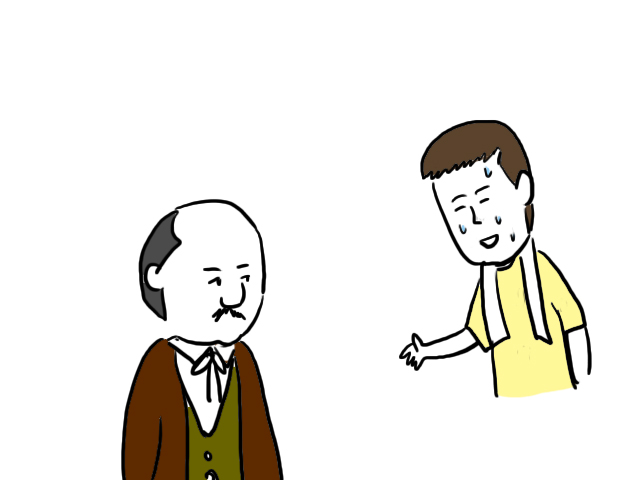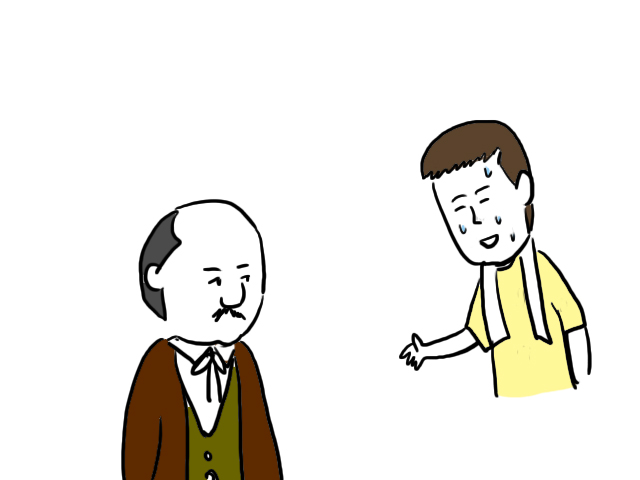 Cedric "Simon, I have a story about management.
You know that I was at an advertising agency.
Can you entrust me with public relations work instead of field work?
I can spread your wine to the world more and more. "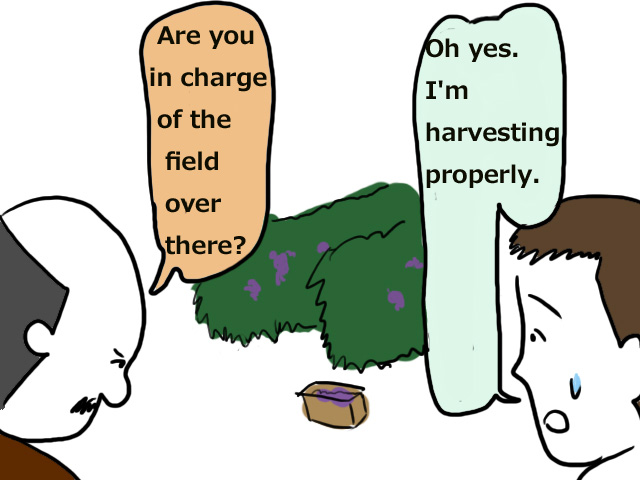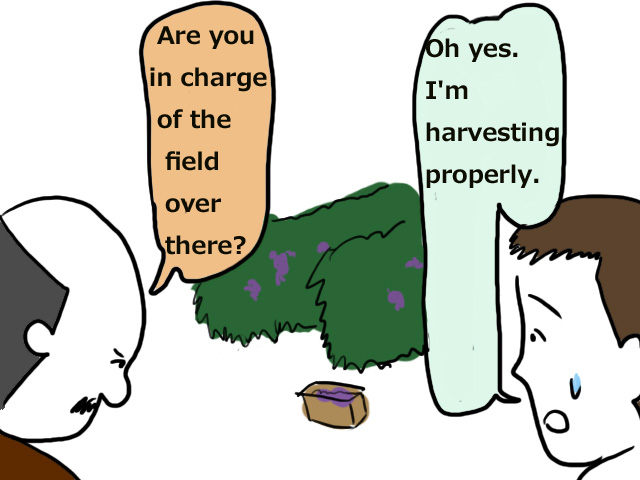 Simon "Okay …
Then there's nothing I want you to say about us. "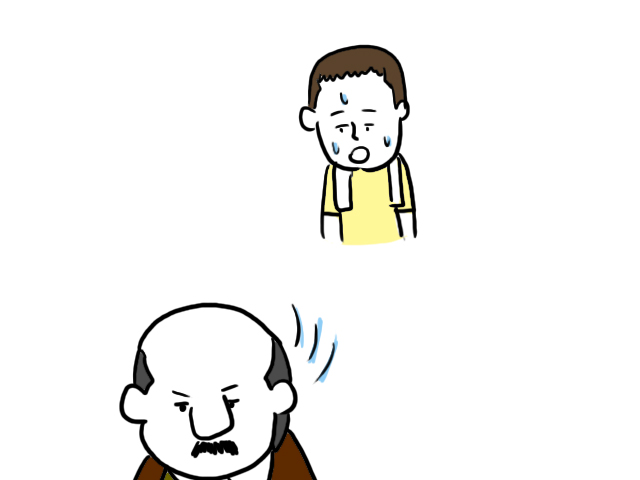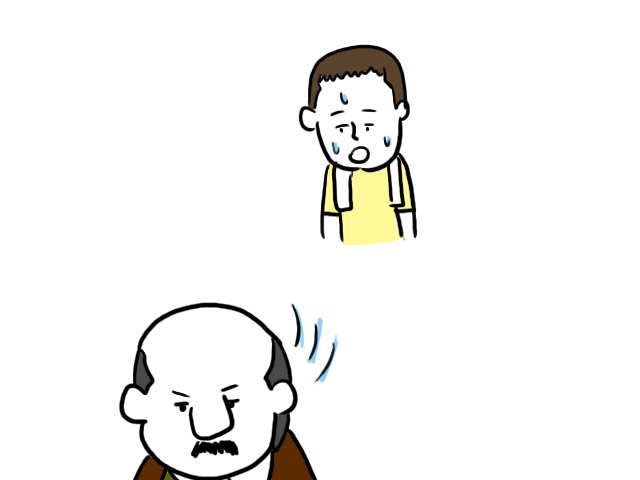 Then he went.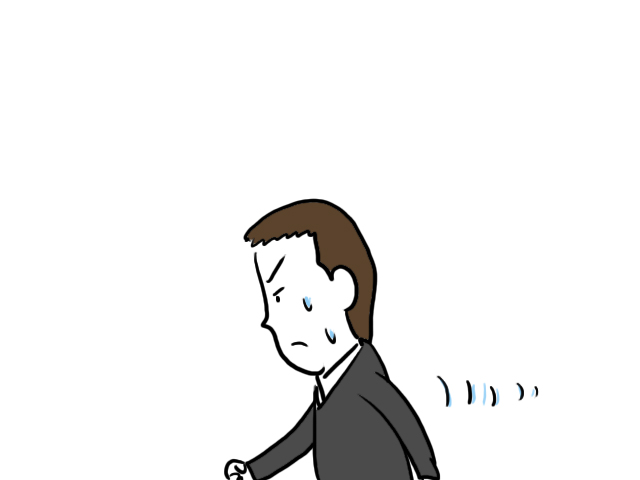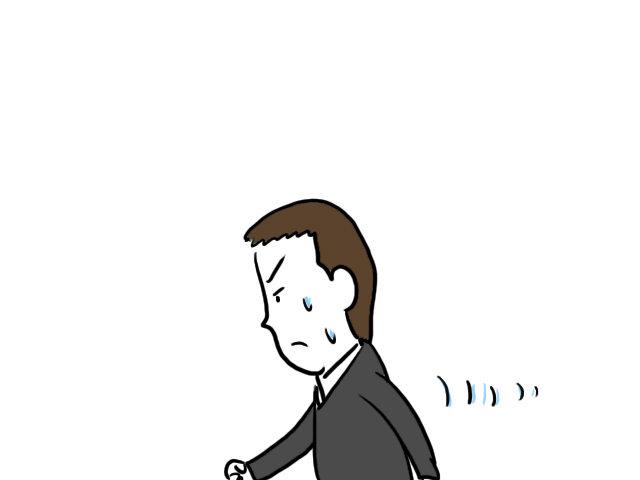 "What the hell is that!"
"Mr. Simon must be jealous of the elite!"
"I can't get along!"
Cedric's dissatisfaction with his father-in-law hasn't cooled down.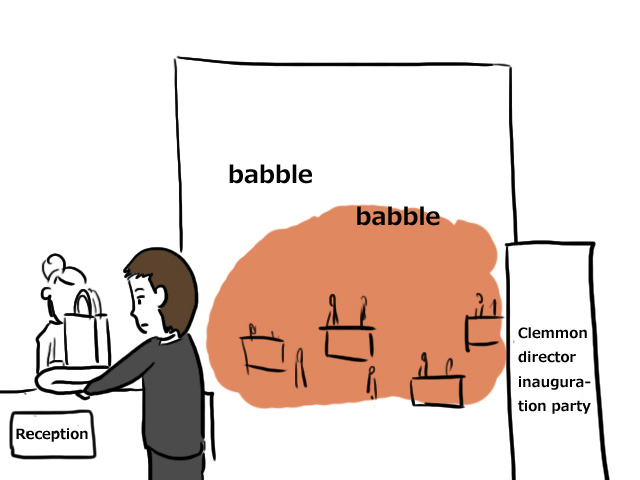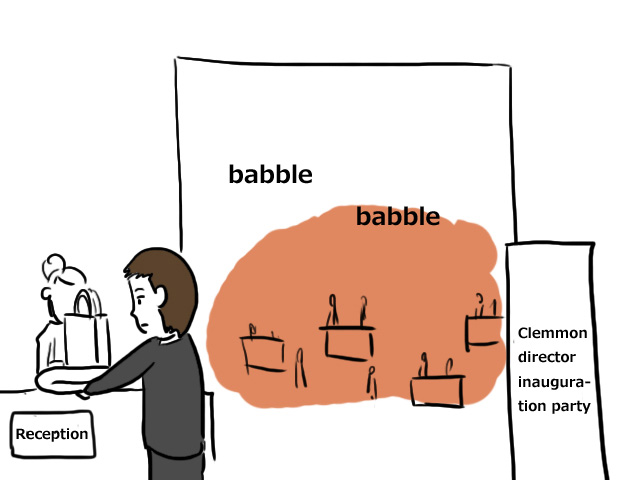 He came to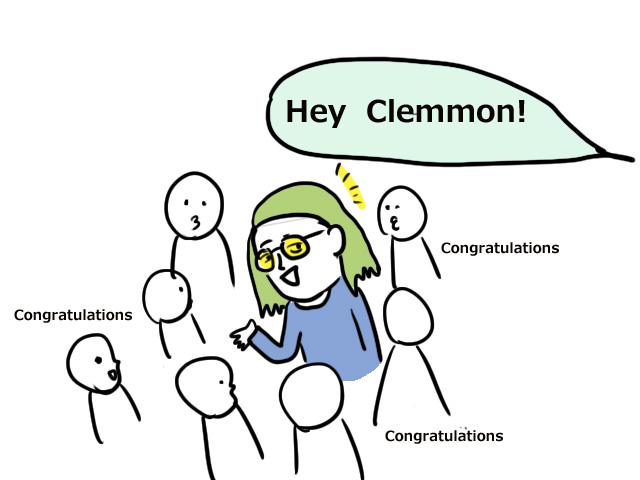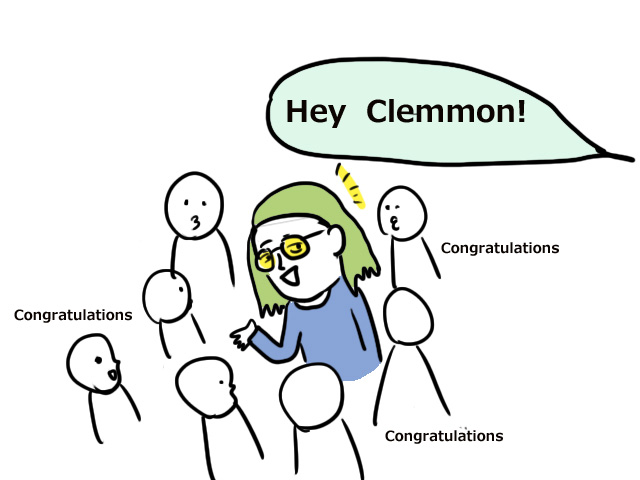 Clemmon "Long time no see, Cedric!"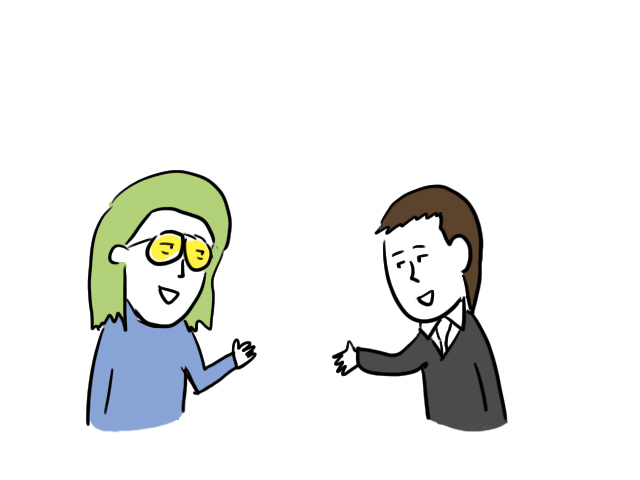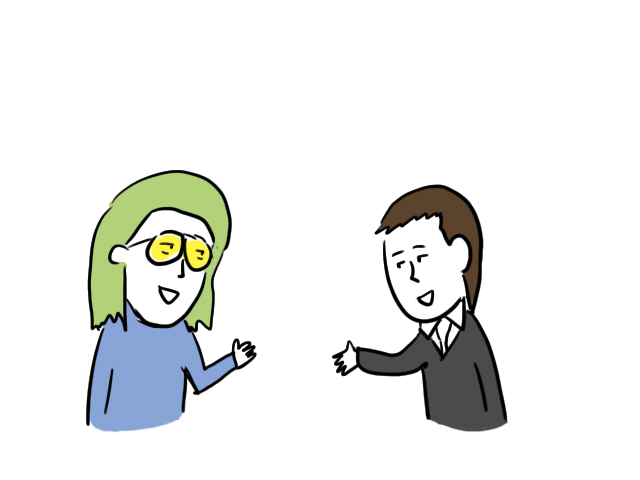 a party to commemorate the success of Clemmon, who was a junior at the previous workplace.
Cedric "Wow. Are you the director?
It's great!"
Clemmon "I just got into the place you left out.
If you were here, you would have been in my position.
Ahh.. Do you do farming at your wife's parents' house now?
It's nice to have a LOHAS life. "
Cedric "Yeah. I'm making wine. So today I came here to ask you to make our vine involved in your work.
Let's do something great together like before
I still have the skills to make fashion. "
Clemmon "It's good at all ~
Then give it to the staff. "
Cedric "Thank you!
Oh, it's at the reception right now. Then I'll bring it. "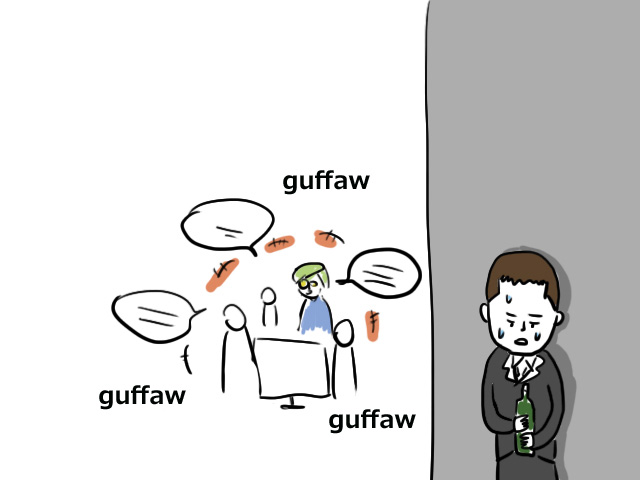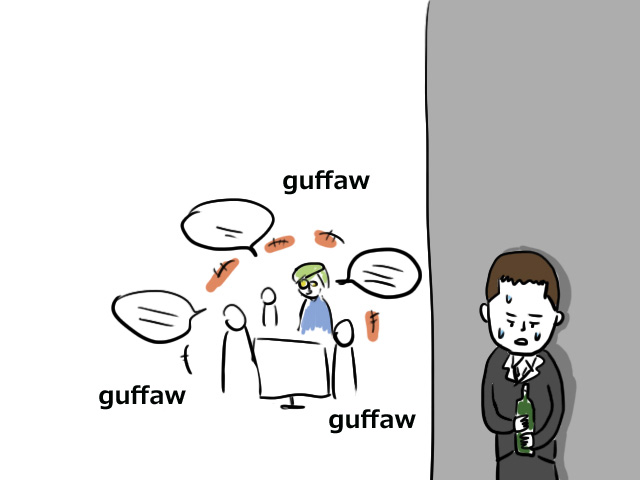 Clemmon " " I still have the skills to make fashion. " Lol
He is a crappy person who misunderstands the power of the company as his own.
Nobody respects him anymore, hahahaha. "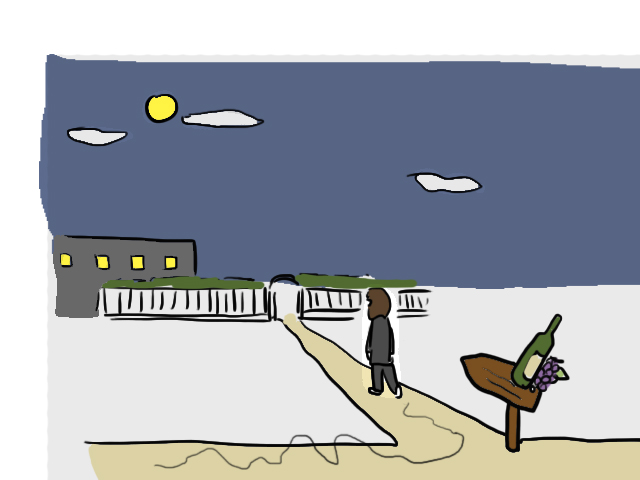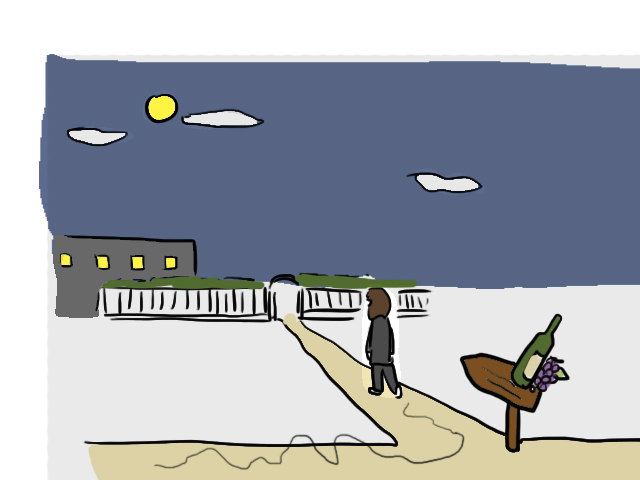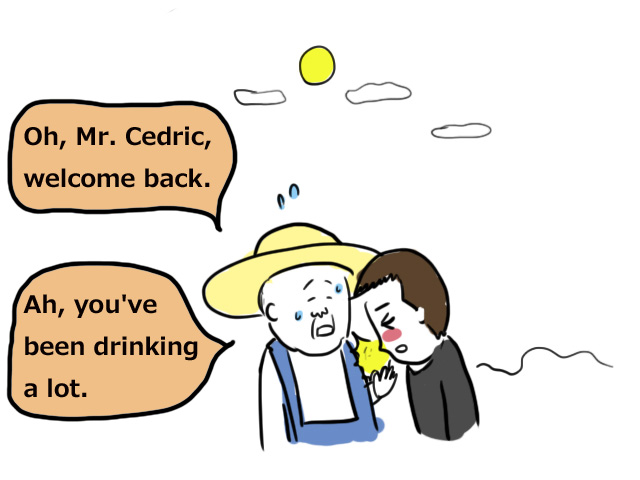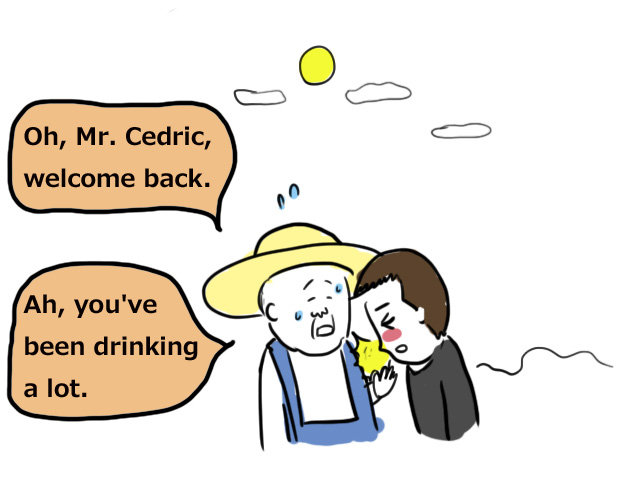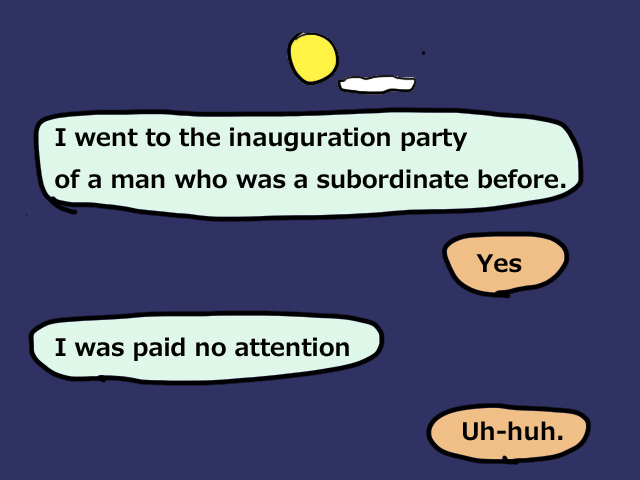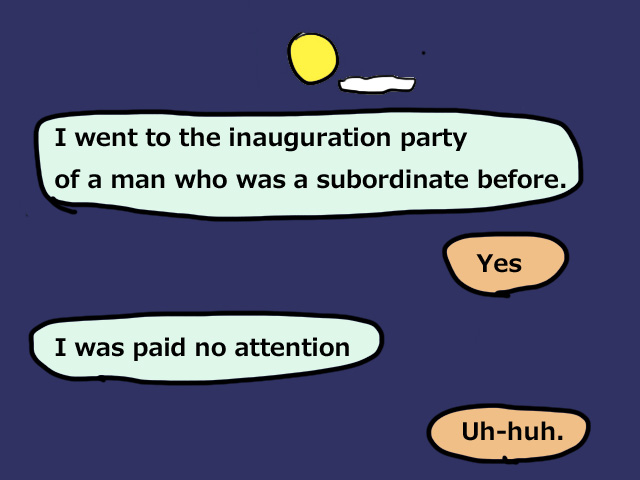 Cedric "What have I accumulated so far?
I don't have any friends
What I thought was my talent was the majesty of the company … "
Johan, the field clerk  "…………"
Cedric "Why don't you feel uneasy after working in the fields for decades?
I'm worried.
By continuing unskilled labor, I cannot become someone. "
Johann "unskilled labor, hahaha"
Cedric "Oh, I'm sorry …"
Johann "It's okay"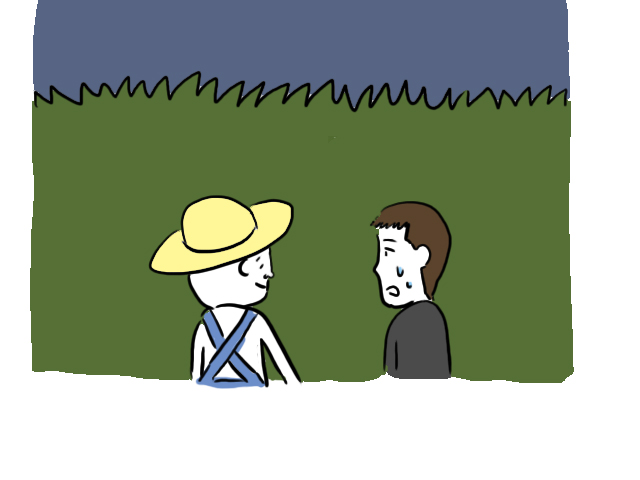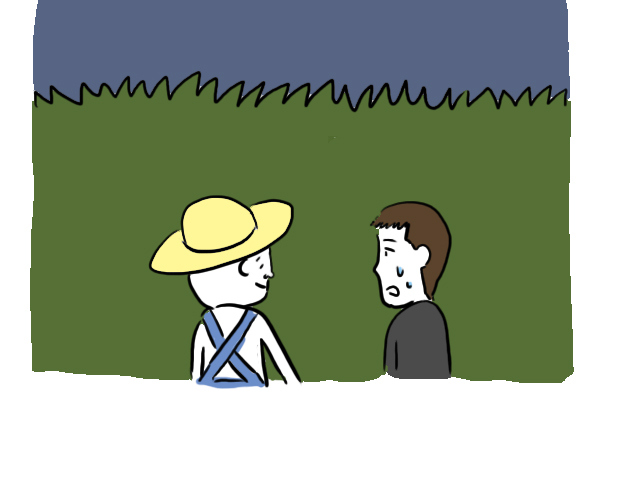 Johann "Mr. Cedric , do you know why this winery is particular about hand-picking?"
Cedric "No, this winery doesn't have the money to mechanize … does it?"
Johann "Not true.
That's because even in the same field, the ripening condition differs depending on the grapes.
We carefully check each one and pick only the ripe ones that are in good condition for wine making. "
Cedric "So you don't take it all at once with a machine …"
Johann "It's still difficult for me to tell the grapes of the best moment.
Even now, decades later, there are discoveries every day.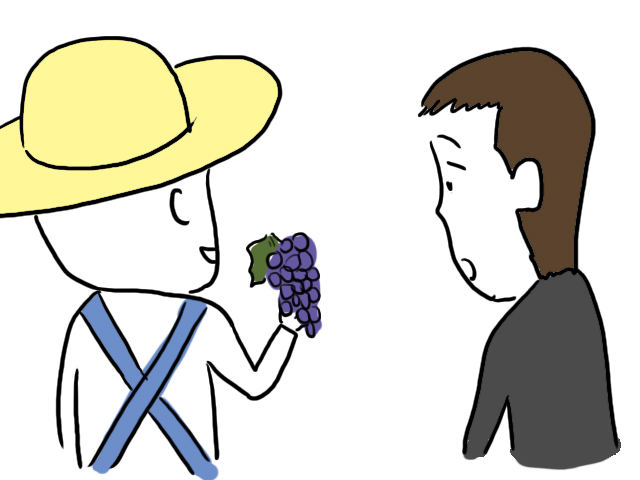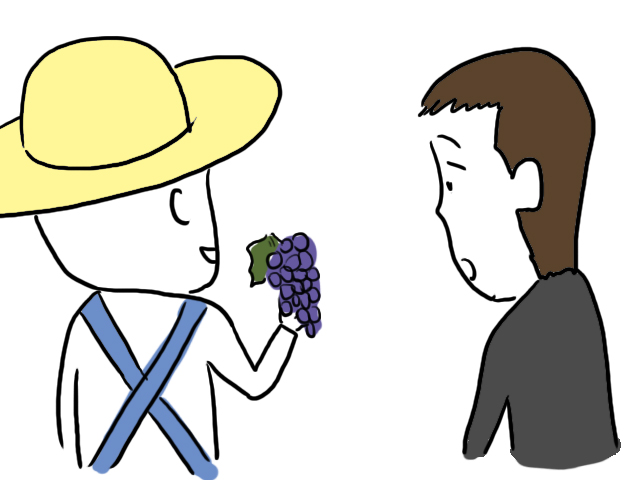 Johann "I like working here.
There is no other person's eyes here to give an easy-to-change evaluation.
There are only grapes that have grown a little more than yesterday and myself that have grown a little more than yesterday. "
Cedric "Only myself and grapes that have grown a little more than yesterday …"
Johann "Yes. I think this is good.
Please have one. It's a secret to the owner. "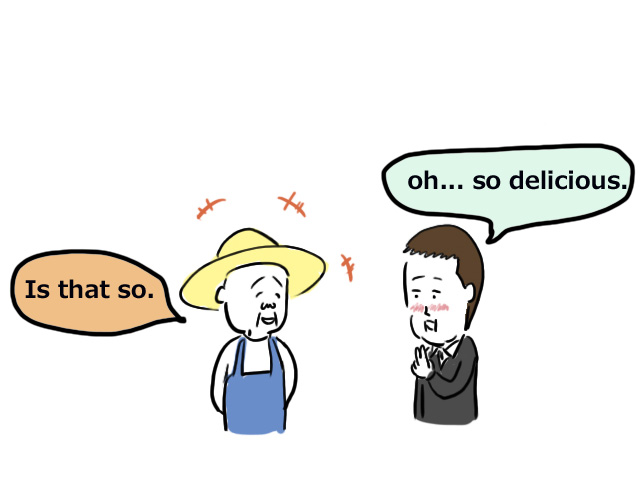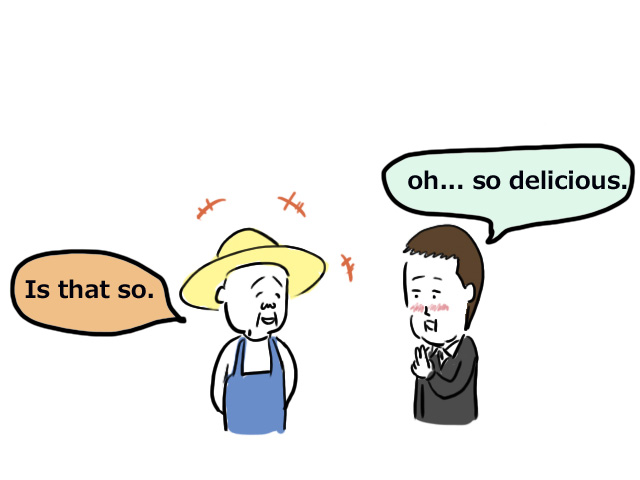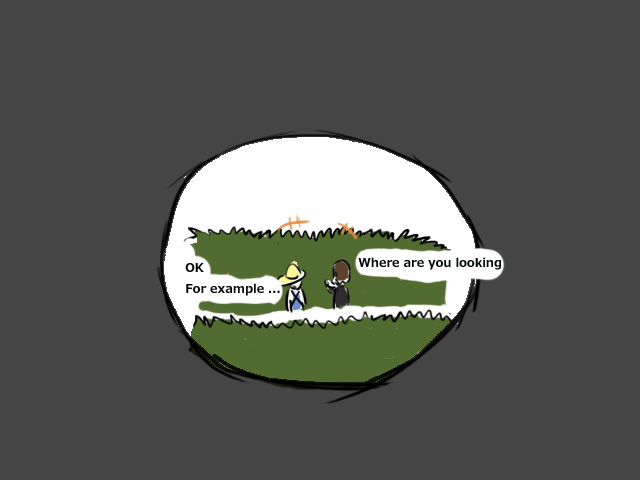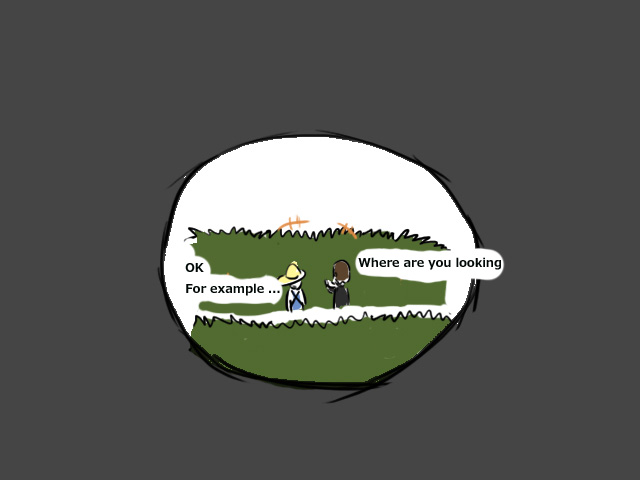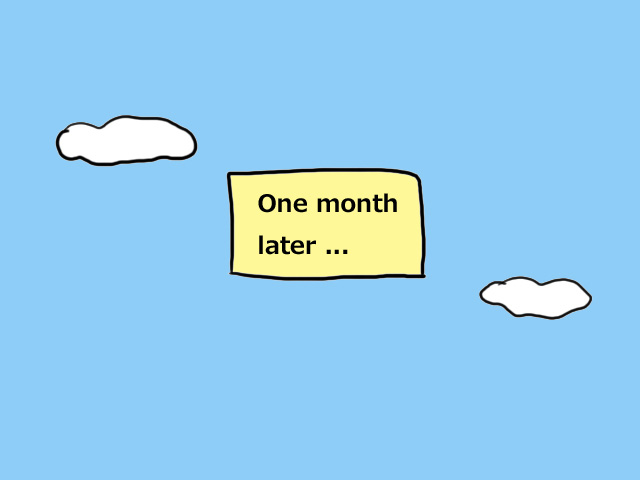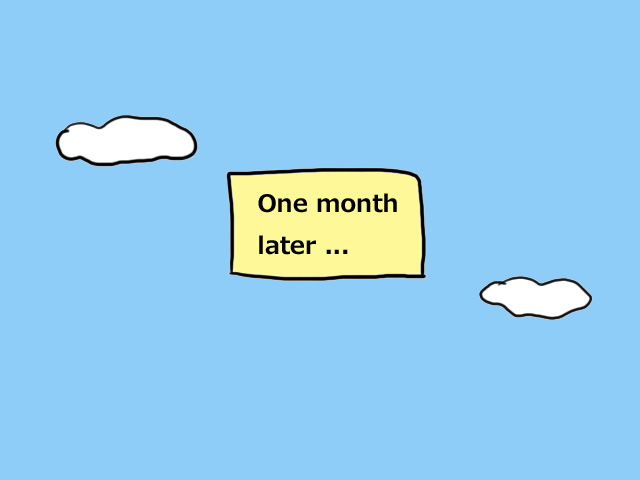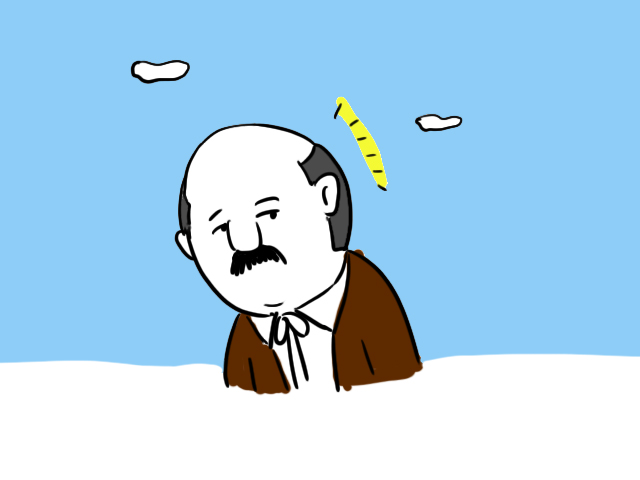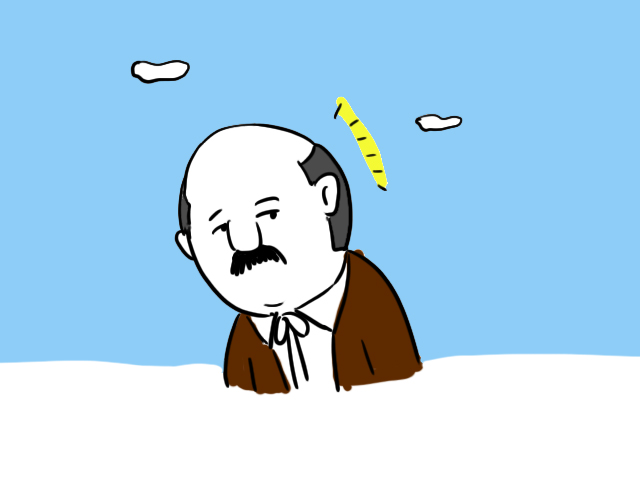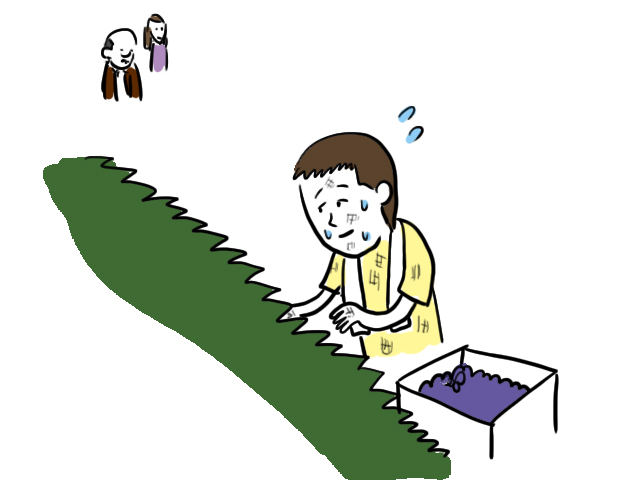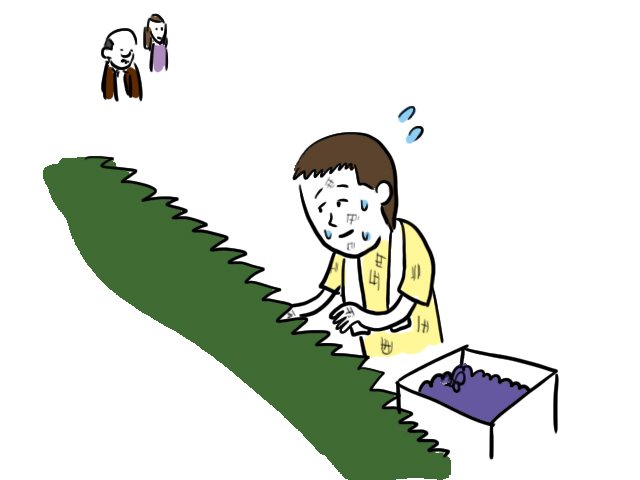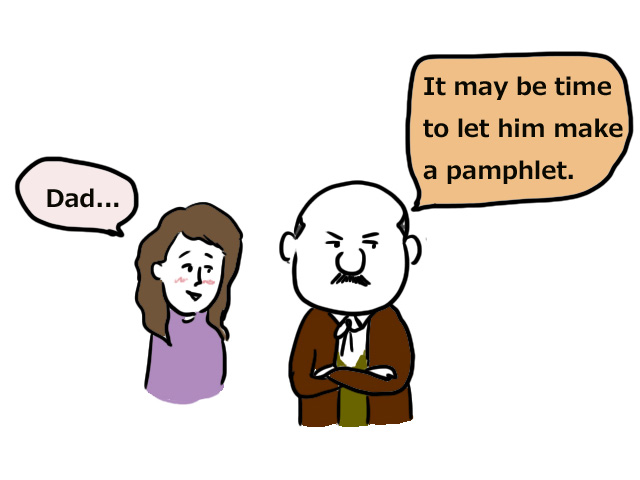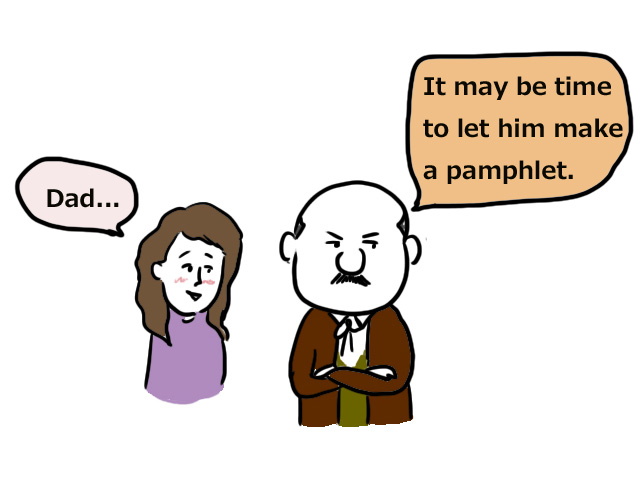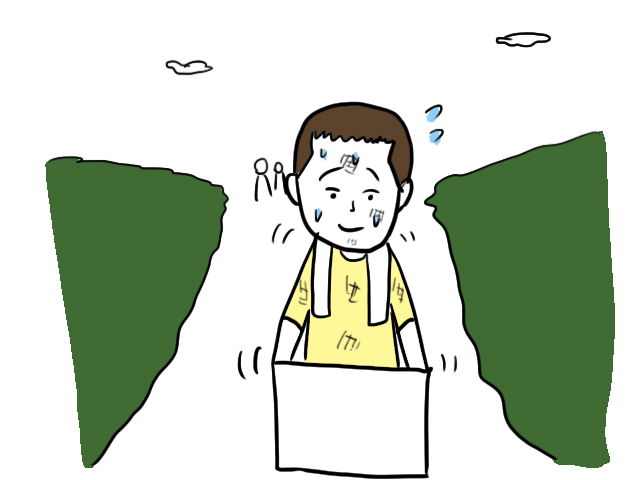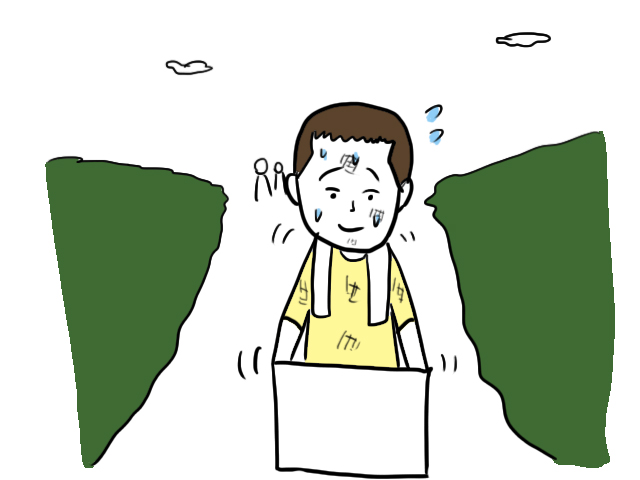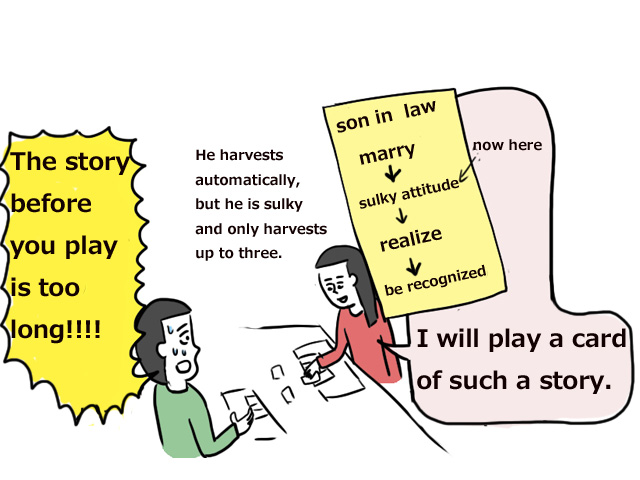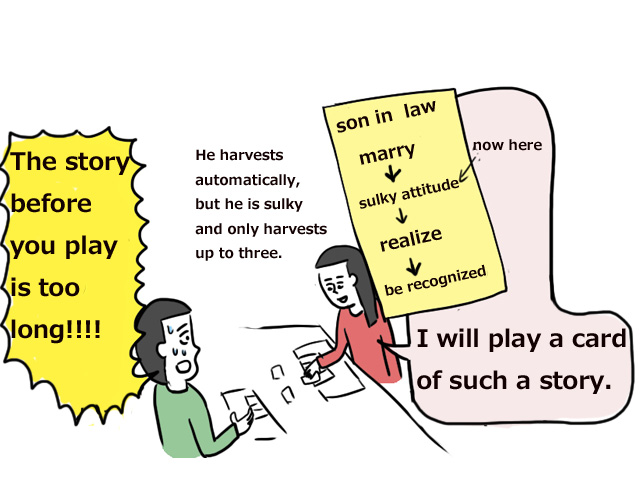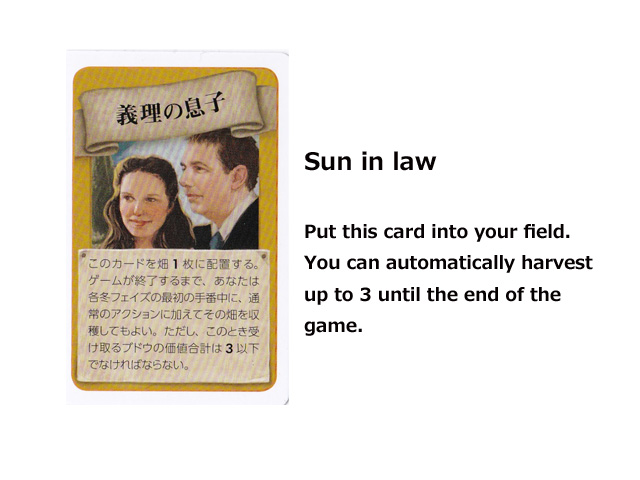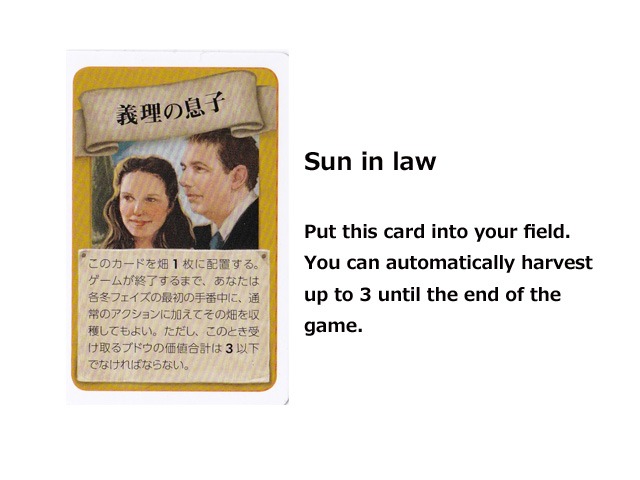 The new character card makes this game fresh.
~ VITIC ULTURE series ~
・ VITICULTURE
・ Viticulture: Tuscany Essential Edition
・ Viticulture: Visit from The Rhine Valley Expansion
Recommend